A delicious snack or sophisticated side, these healthy sweet potato fries are so simple to make and waaay healthier than the regular version!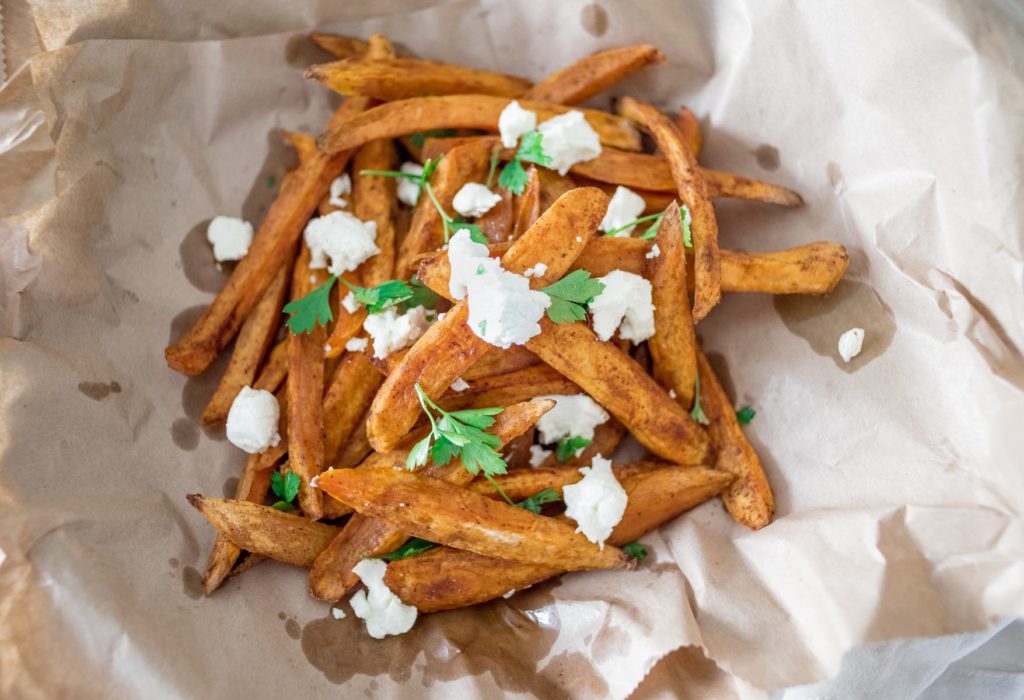 We all know that sweet potatoes are good for us (fibre, low GI carbs, vitamin A, antioxidants etc etc), but sweet potato fries? Not so much. Thanks to being deep fried and usually accompanied by some kind of high fat, salt laden dipping sauce, they go straight into the 'sometimes food' category 🙁
But don't despair sweet potato fry lovers, I've got a healthy version for you that is just as good (maybe even better*)! Tossed in extra virgin olive oil and lightly spiced before being baked and topped with goat's cheese, these fries aren't just a whole lot tastier than your usual sweet potato fry, they also totally belong in the 'everyday food' category!
*I'd say definitely better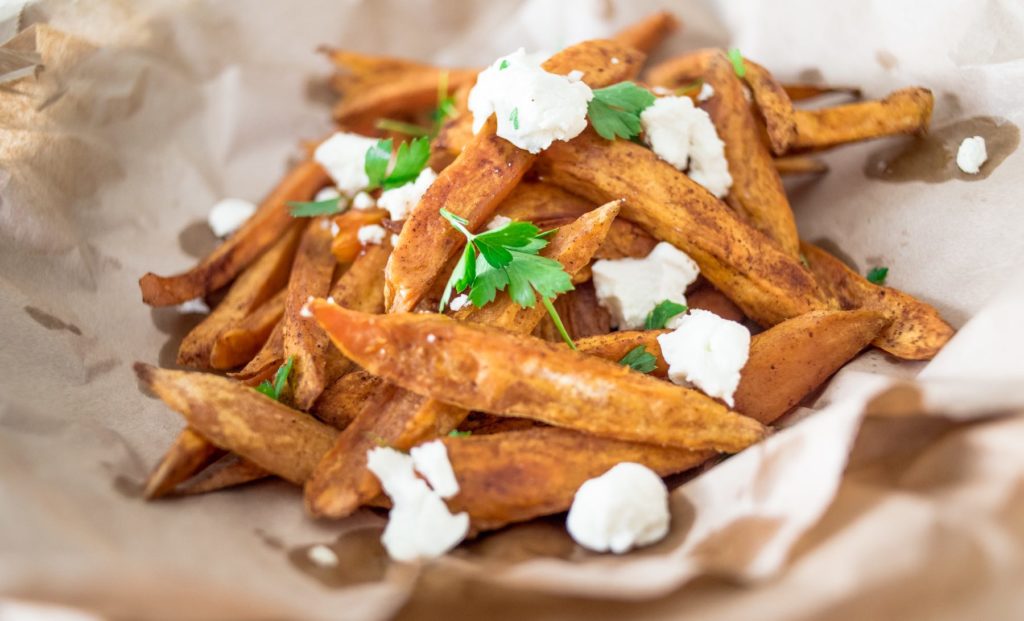 Healthy Sweet Potato Fries
Yield 4 serves
Ingredients
4 small sweet potatoes (or 2 large), peeled and sliced into 1cm wide chips
1 tablespoon extra virgin olive oil
1/2 teaspoon smoked paprika
1/4 teaspoon cinnamon
Pinch chilli flakes
Pinch of salt
50g goat's cheese 
1 tablespoon flat leaf parsley, chopped 
Instructions
Preheat oven to 200C. 
Put sweet potato into a large bowl and pour over oil. Sprinkle over spices and salt and toss well to coat evenly. 
Transfer to a large oven tray and bake for 20-25 minutes or until golden brown. 
Sprinkle with goats cheese and bake for a further 3-4 minutes until cheese is soft. 
Top with parsley and serve.