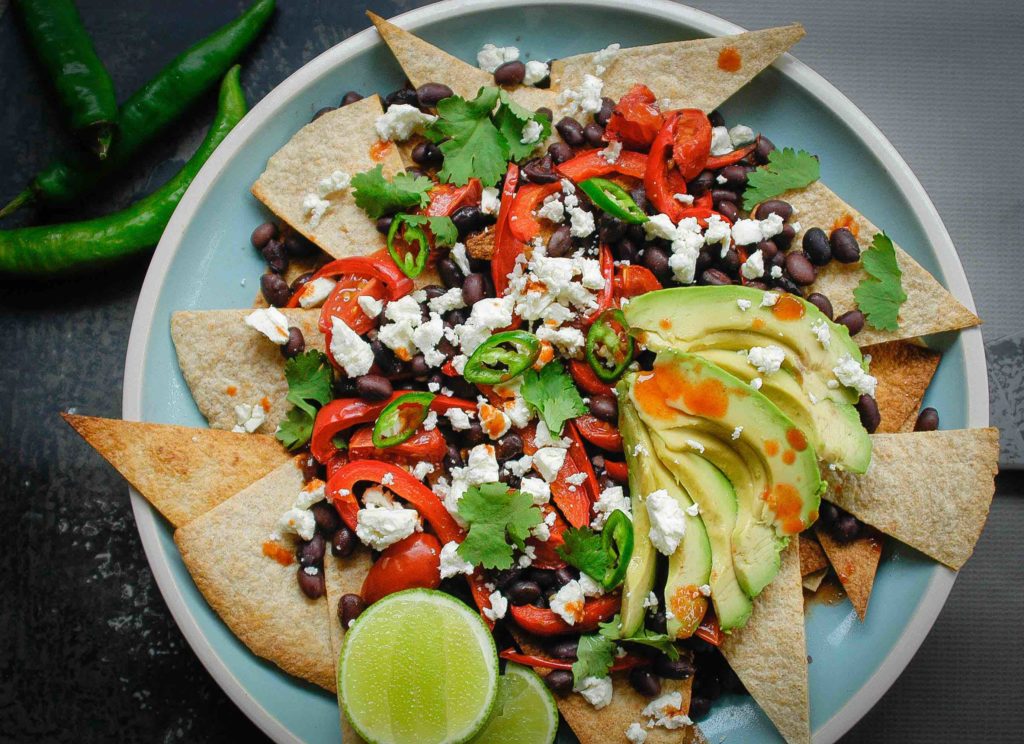 Ingredients (serves 4):
1 red capsicum, cut into strips
1 punnet of cherry tomatoes, halved
5 wholemeal wraps, cut into triangles
1 cup tinned black beans, rinsed
1 avocado, sliced
100g feta
1/2 red or green chilli
Handful of coriander leaves
1 lime
2 tsp chilli sauce
Method:
Preheat oven to 180C.
Place capsicum and tomatoes on an oven tray, drizzle with a little extra virgin olive oil and roast for 10-15 minutes until soft.
Meanwhile, spread wrap triangles over a large oven tray and bake for around 5 minutes until golden brown (watch them carefully as they can burn very easily!)
Transfer triangles to a large serving plate. Top with capsicum and tomato, black beans, avocado, feta, chilli, coriander, lime and chilli sauce.