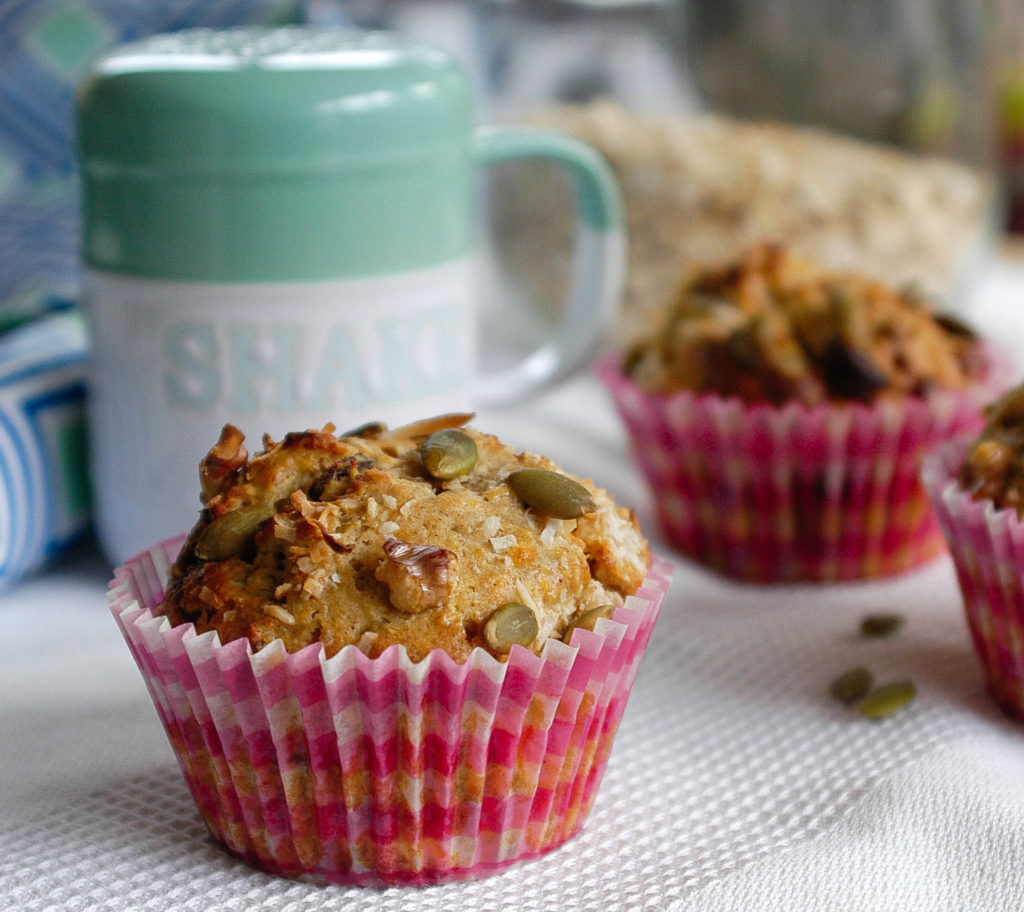 When it comes to healthy morning habits, I'm not one to preach the virtues of drinking a litre of warm lemon water, performing 17 sun salutations and meditating for an hour before starting your day.  I love my morning coffee as much as the next person, and a morning workout for me generally consists of hitting the snooze button repeatedly for 20 minutes. But there is one morning ritual I will preach the merits of, and that's breakfast.
I know this advice is nothing new. We all get told we should eat breakfast, in fact the health and fitness industry sounds like one giant broken record when it comes to this topic. But it's for good reason; although perhaps not the reasons you might think….
Why is breakfast so important? 
The main reason breakfast is so important is not, in fact, because it 'kickstarts the metabolism' as we're often told, but simply because of the effect that it has on what we eat for the rest of the day. Skipping breakfast means that our blood sugar levels are likely to drop to a hazardous level. Hazardous because when our blood sugar levels are really low, our body sends us less than polite signals that we need sugar and fat and the most calorie dense foods we can find, fast!
So, despite our best intentions and plans for a salad sandwich and piece of fruit for lunch, all of a sudden we find ourselves ripping into a pie and chips with a chocolate milkshake on the side. Not only is this not great for our health, it also leaves us to deal with zero energy and a less than chirpy demeanour for the rest of the day. And the fun doesn't end there. We're then on a serious blood sugar rollercoaster which takes us from starving to carb binge to bloated and remorseful and back to starving again in record time.
But what if food just doesn't appeal first thing in the morning?
As important as breakfast is, I'm not going to try to force anyone to eat anything they don't want to, and that includes breakfast. And, while I do think that sitting down and taking some time out to eat is the way to go ideally, if you just can't stomach food first thing in the morning, don't panic. Find something you can grab and take with you to work or wherever you're off to for the day and eat when you actually feel like it. Just make sure that you do eat once you start to feel like you're ready for it. The problem for many people is that they get so caught up with work, meetings, school drop offs, etc that before they know it, it's lunchtime and they're absolutely starving and ready to eat anything and everything in sight.
So, what should I eat?
Breakfast doesn't have to be perfect. Ideally it should be something which includes some high fibre, low GI carbs (e.g. wholemeal or multigrain toast, oats, muesli or other whole grain cereal), some protein (e.g. eggs, yoghurt, milk, nuts or nut butter) and a bit of fruit or veg. This combination not only gives you a good dose of nutrients but also fills you up and keeps blood sugar levels stable. But if that's just not realistic, a piece of fruit (low GI carbs) and a latte (low GI carbs and protein) is far better than nothing.
A recipe for non-breakfast eaters
If you struggle in the breakfast department, here is a recipe for you. These breakfast muffins are basically nutritious little packages of breakfasty goodness that you can take with you wherever you're going and eat when you actually have a moment to spare or your stomach has finally come around to the idea of food.
They include plenty of fruit (and even some veg!), oats, eggs, yoghurt, nuts and seeds which means plenty of low GI carbs, protein, fibre, some healthy fats and lots of vitamins and minerals. And it's not all health and practicality –  they actually taste pretty good too!  Plus you can make up a batch on the weekend to last you all week.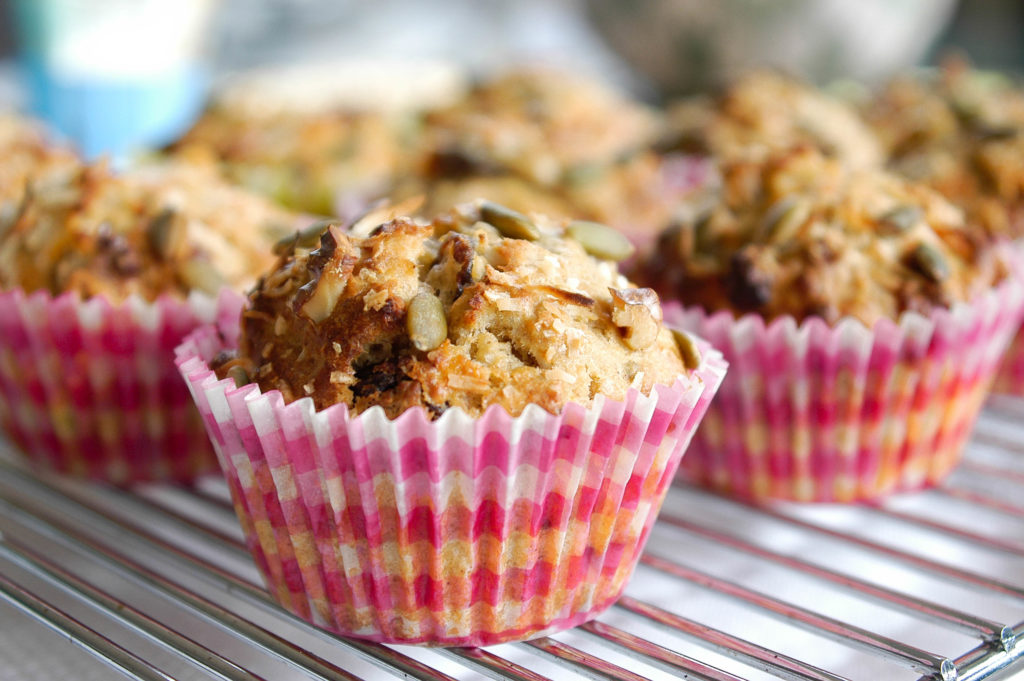 Breakfast Muffins
Ingredients (makes 12):
3/4 cup wholemeal self-raising flour
3/4 cup white self-raising flour
1 teaspoon cinnamon
1/4 cup brown sugar
1/3 cup desiccated coconut
3 eggs, lightly beaten
1/2 cup natural yoghurt
1/2 cup grapeseed oil (or oil of your choice)
2 tbsp honey
1/2 cup muesli or rolled oats
1 large banana, mashed (about 1/2 cup)
1 apple, grated (skin on)
1 carrot, grated
1/3 cup raisins
1/4 cup walnuts
2 tablespoons LSA (optional)
Method:
Preheat oven to 180°C. Line a muffin tin with paper cases.
In a large bowl, mix together flours, cinnamon, sugar and coconut.
Make a well in the centre and add eggs, yoghurt, oil and honey. Mix well to combine, then incorporate flour mixture and stir until just combined.
Add all other ingredients and fold through gently.
Spoon mixture into cases and fill almost to top. Sprinkle muffins with some extra pumpkin seeds, walnuts and/or coconut and bake for around 15-20 minutes until golden and a skewer inserted into the middle comes out clean.
Bupa Life Insurance recently published an article, 'Lifestyle Experts Share Their Healthy Morning Habits'.  Bupa kindly invited me to feature in their article for my 'philosophy of making healthy eating easy and delicious'. Read my tips here plus those of some other lifestyle experts to get your day off to the healthiest start possible.