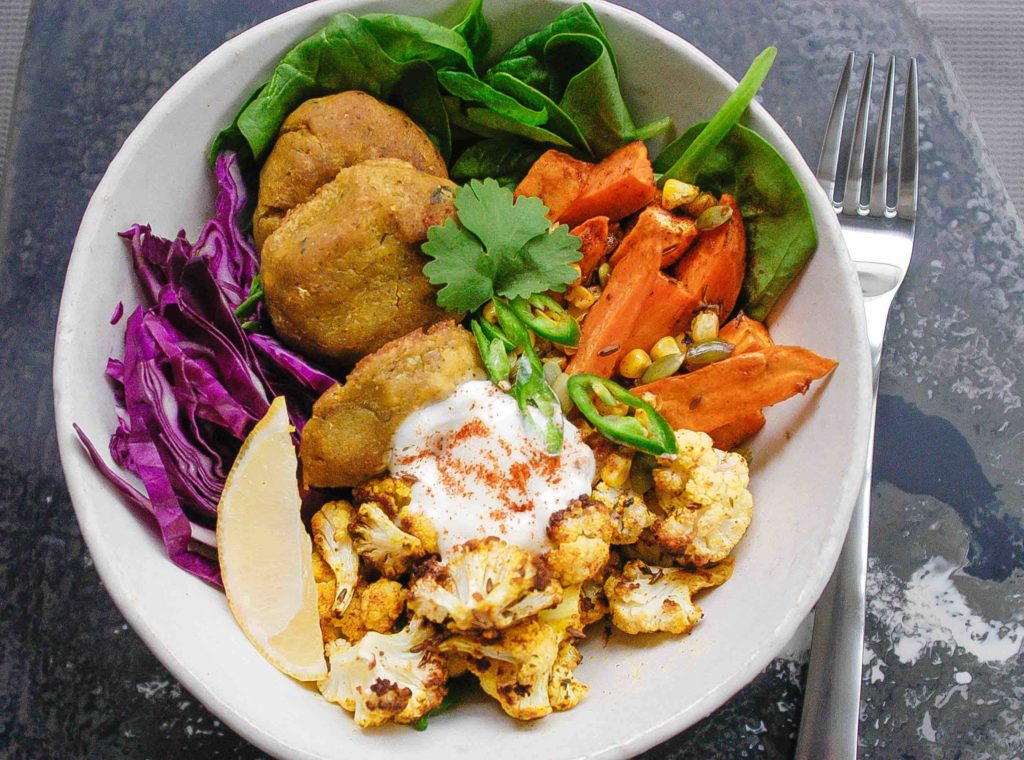 I've always had a soft spot for falafels, but until now I've never really bothered to cook them as they just seemed like a bit too much hard work. But I've had a real craving for them lately so I decided to try and come up with a simplified version, and it worked!
These ones only use a handful of basic ingredients and all you need to do is whizz them up in a food processor, roll them into balls and throw them in the oven and you're done. It doesn't get much easier than that! Plus, because these ones are baked instead of deep fried (like most of the falafels you get), they're not only less fiddly but a whole lot healthier too.
If you need any more convincing: chickpeas – the main ingredient in falafels are an excellent source of protein, fibre and iron so they're a great replacement for meat. And because I'm all about efficient cooking, the veggies can be roasted at the same time as the falafels, so you've got a beautifully colourful bowl of wholesome goodness in hardly any time at all.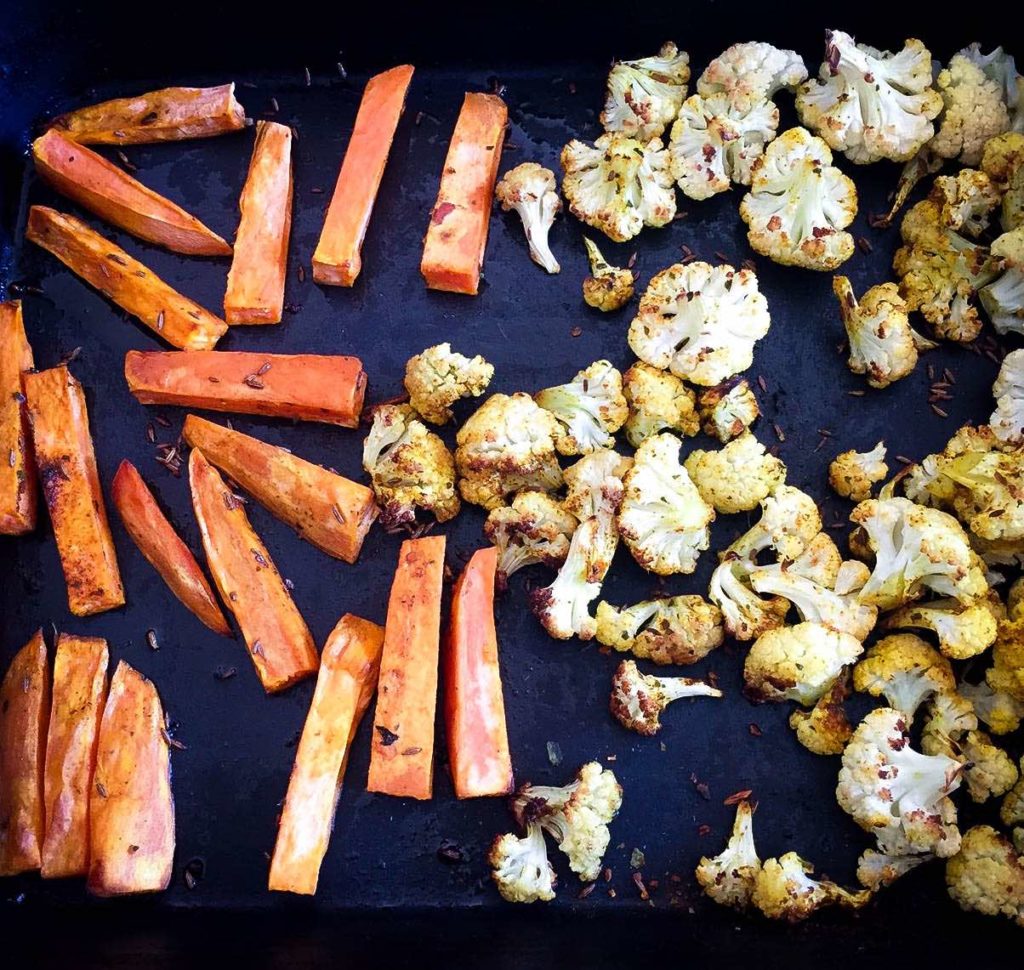 Ingredients (serves 2)
For the falafels:
1 cup tinned chickpeas, rinsed
1 handful fresh coriander
1 tbsp extra virgin olive oil
1 clove garlic
Juice of half a lemon
1 tsp ground cumin
1/2 tsp salt
For the veggies:
1/2 sweet potato, peeled and cut into 1 cm thick straws
1/2 head of cauliflower, cut into small florets
1 corn cob, kernels removed
2 tsp Moroccan spices (or use a mix of cumin, coriander and paprika)
1 tsp cumin seeds
To serve:
Handful baby spinach
Handful finely sliced red cabbage
1 tbsp pumpkin seeds
2 tbsp natural yoghurt or hummus
1/2 green or red chilli, finely chopped
Lemon wedges
Few sprigs of coriander
Method:
Preheat oven to 180°C.
Combine all felafel ingredients in a food processor and process until the mixture forms a thick paste. Add a little water if the mixture is too dry, or a little flour if it's too wet. Form into balls about 5cm in diameter and place on an oiled baking tray, flattening them slightly with your palm.
Place cauliflower, sweet potato and corn on another oiled baking tray, drizzle with olive oil and sprinkle with spices.
Bake falafels and vegetables for around 20 minutes or until golden brown.
Divide baby spinach and cabbage between two serving bowls. Top with roasted vegetables and falafels, then pumpkin seeds, yoghurt, chilli, lemon and extra coriander.