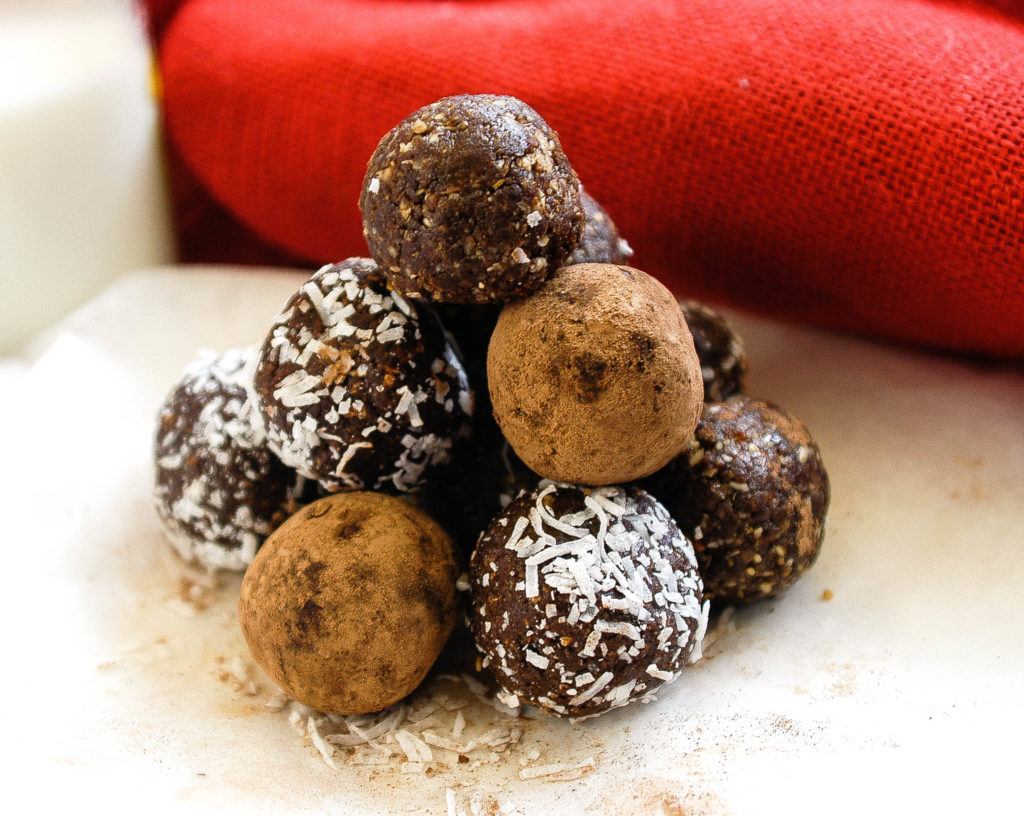 One thing I get asked for all the time is protein balls recipes. I think calling these 'protein balls' is a bit of a stretch since they actually contain very little protein (like most other 'protein balls'!), but, that doesn't mean they aren't still a really nutritious snack. If you're a sweet tooth like me one or two of these little gems – full of oats, dried fruit and nuts with no added sugar – to get you through the afternoon is a much healthier option than a coffee and a biscuit, and I think they taste even better! After all, perfect matches don't get much more perfect than chocolate and peanut butter….
Plus –  if recipes were ranked according to their effort:reward ratios, this one would be right up the top. 10 or 15 minutes is about all it take to whip up a batch that can last you and a lucky plus 1 for a whole week.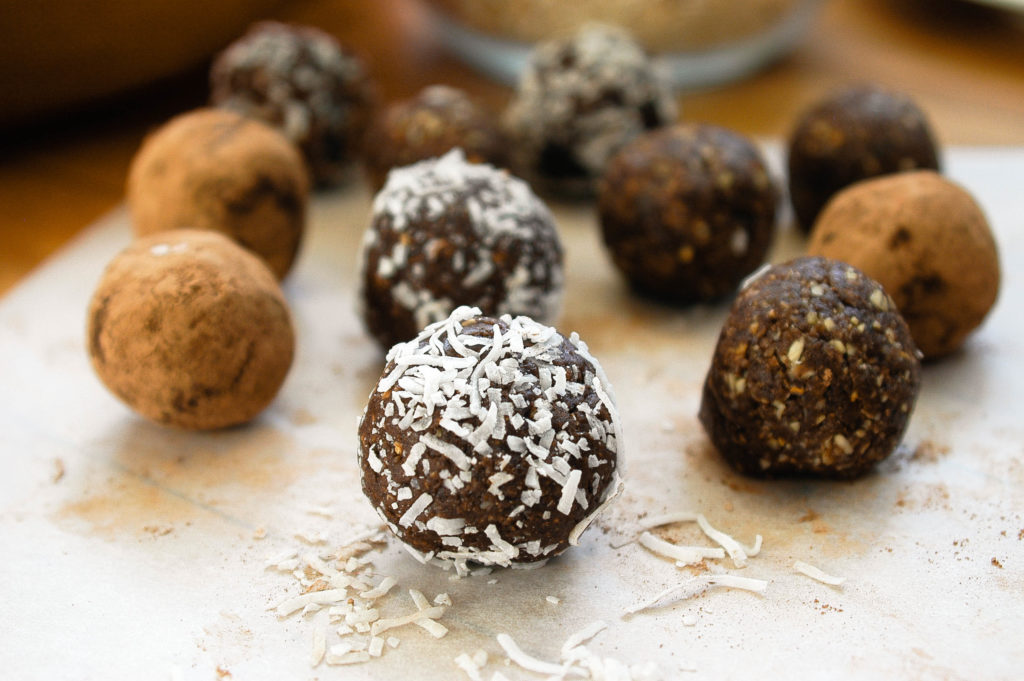 Ingredients (makes 20):
1 cup rolled oats
2/3 cup pitted dates
1/2 cup walnuts
2 tablespoons peanut butter
2 tablespoons cocoa
3 tablespoons milk powder (optional)
Method:
Place all ingredients into a food processor and process until fine.
Roll spoonfuls of mixture into balls (if the mixture is too dry, just add a little water), then roll in desiccated coconut or cocoa (spread over a plate) or just leave as they are
Refrigerate for around an hour or until firm.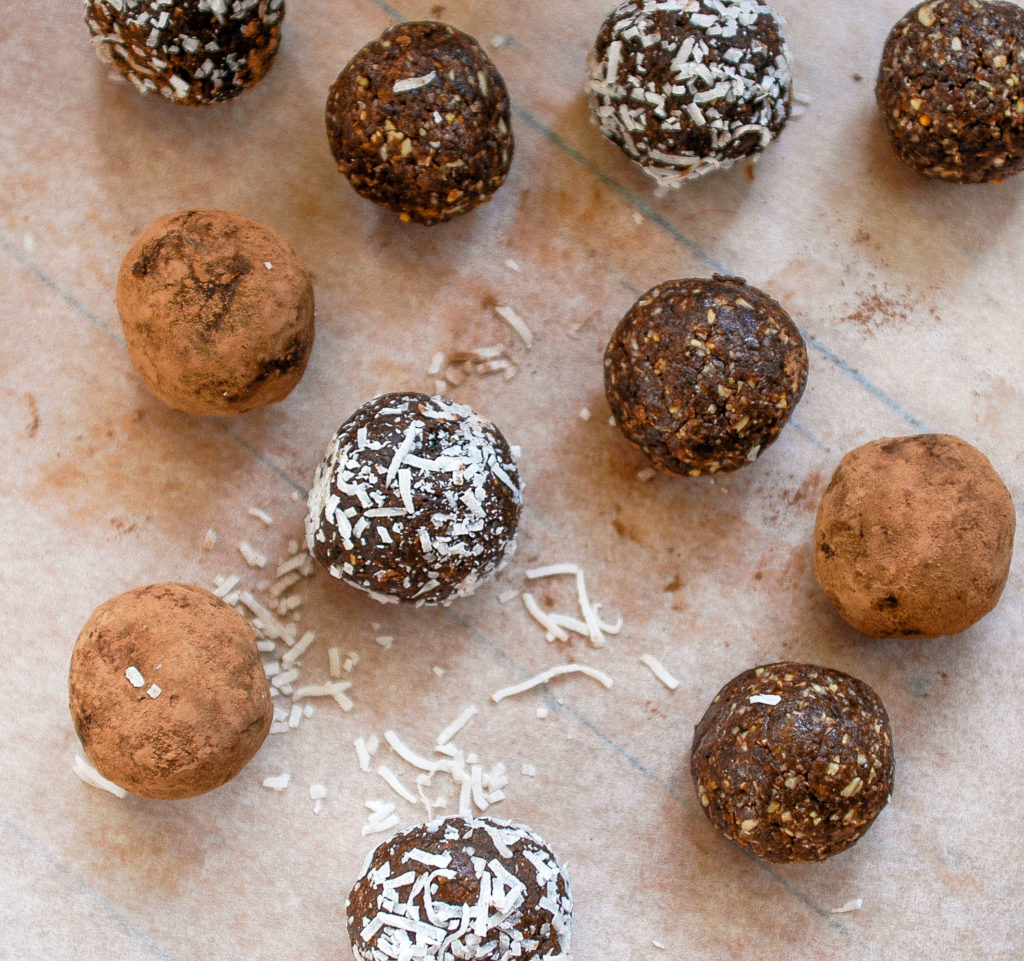 Want more recipes? Get them here