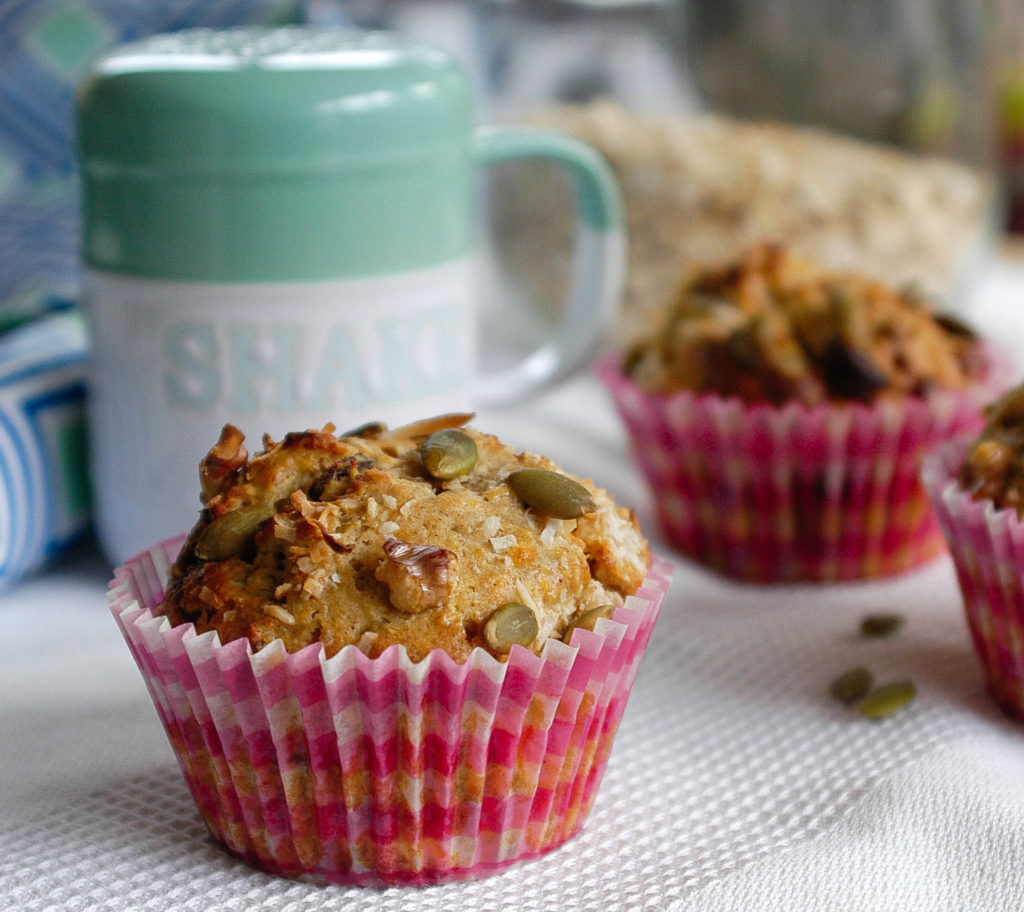 If you struggle in the breakfast department, this recipe is for you. These breakfast muffins are nutritious little packages of breakfasty goodness that you can take with you wherever you're going and eat when you actually have a moment to spare or your stomach has finally come around to the idea of food.
They include plenty of fruit (and even some veg!), oats, eggs, yoghurt, nuts and seeds which means plenty of low GI carbs, protein, fibre, some healthy fats and lots of vitamins and minerals. And it's not all health and practicality – they actually taste pretty good too! Plus you can make up a batch on the weekend to last you all week.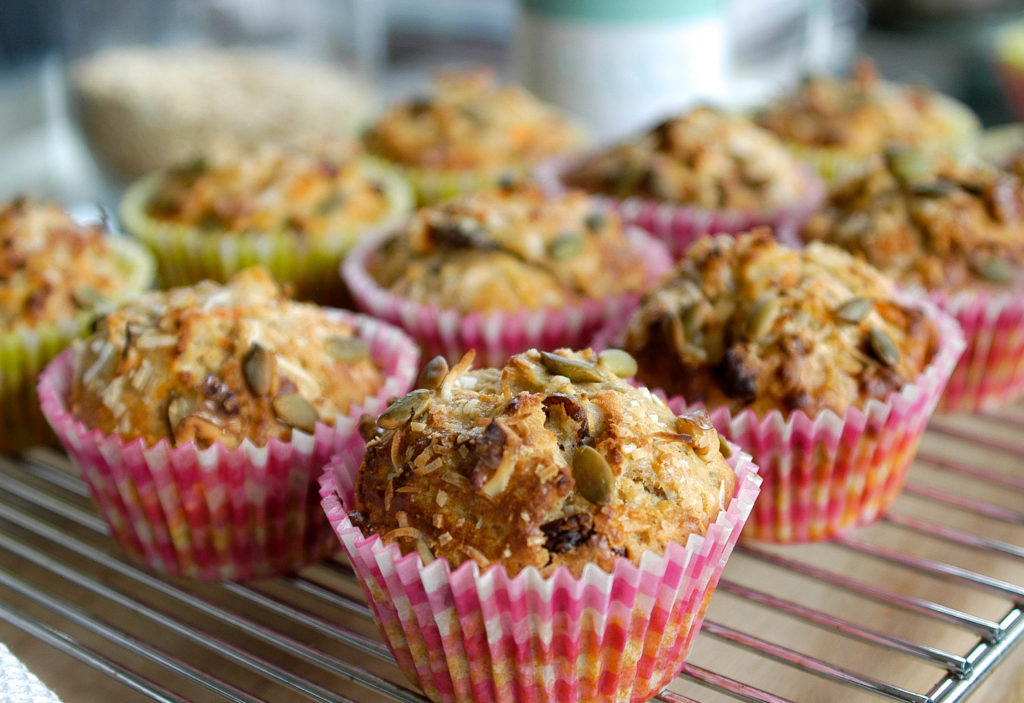 Ingredients (makes 12):
3/4 cup wholemeal self-raising flour
3/4 cup white self-raising flour
1 teaspoon cinnamon
1/4 cup brown sugar
1/3 cup desiccated coconut
3 eggs, lightly beaten
1/2 cup natural yoghurt
1/2 cup extra virgin olive oil (or oil of your choice)
2 tbsp honey
1/2 cup muesli or rolled oats
1 large banana, mashed (about 1/2 cup)
1 apple, grated (skin on)
1 carrot, grated
1/3 cup raisins
1/4 cup walnuts
2 tablespoons LSA (optional)
Method:
Preheat oven to 180°C. Line a 12-hole muffin tin with paper cases.
In a large bowl, mix together flours, cinnamon, sugar and coconut.
Make a well in the centre and add eggs, yoghurt, oil and honey. Mix well to combine, then incorporate flour mixture and stir until just combined.
Add all other ingredients and fold through gently.
Spoon mixture into cases and fill almost to top. Sprinkle with extra walnuts, pumpkin seeds and/or coconut and bake for around 15-20 minutes until golden and a skewer inserted into the middle comes out clean.