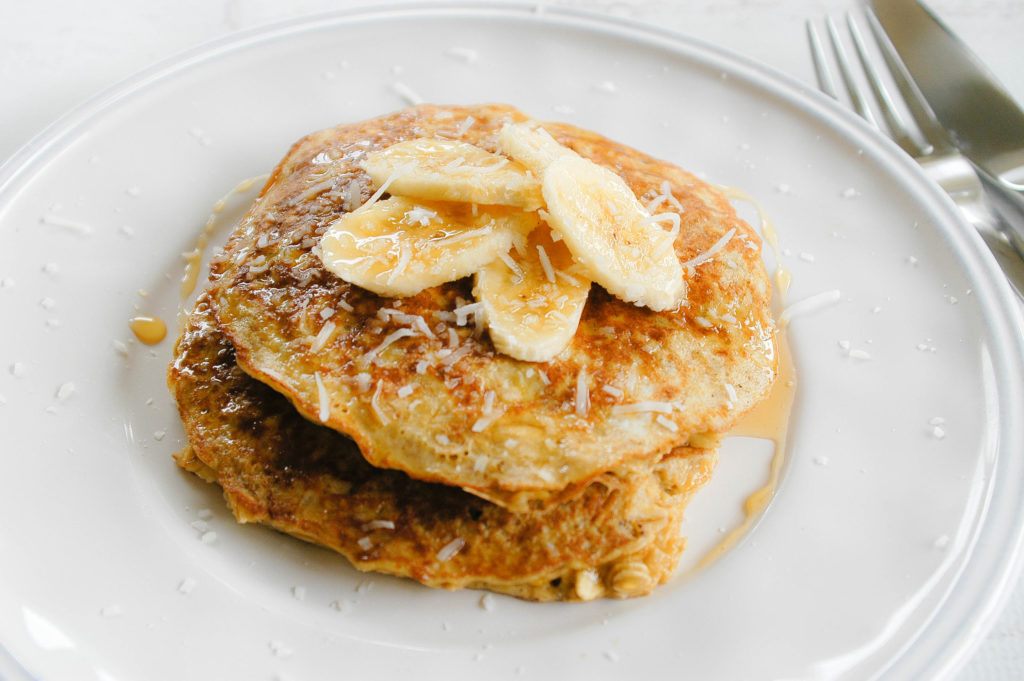 There's nothing better than pancakes for breakfast, but often they're not the healthiest option – particularly once you top them with maple syrup and ice cream! These ones are totally different and are one of my favourite breakfasts – made with just oats, banana and eggs they almost couldn't be any healthier.
They've got loads of low GI carbohydrates, fibre and protein so they really fill  you up and because the banana adds some delicious natural sweetness, you don't really even need to top them with much except maybe a little honey.
Plus you can play around with different additions to make them a bit more interesting if you like (see 'variations').
Ingredients (serves 1, makes 2 pancakes):
1 small banana
1/2 cup rolled or quick oats
1 egg + 1 egg white
Method:
Mash banana in a small bowl, then add oats and eggs and mix well.
Heat a non-stick frypan over medium heat. Once hot, pour in pancake batter, dividing into two pancakes (do this in two separate batches if you have a smaller frypan). Cook for around 2 minutes or until mixture has set, then flip and cook for a further 1 minute or until cooked through.
Serve with yoghurt, honey, extra chopped fruit and a sprinkling of nuts, chia seeds or coconut.
Variations:
Banana blueberry – add 1/4 cup blueberries to mixture
Banana Coconut – add 1 tablespoon desiccated coconut
Fruit and nut – add 1/4 cup chopped walnuts
High protein choc banana – add a scoop of chocolate protein powder