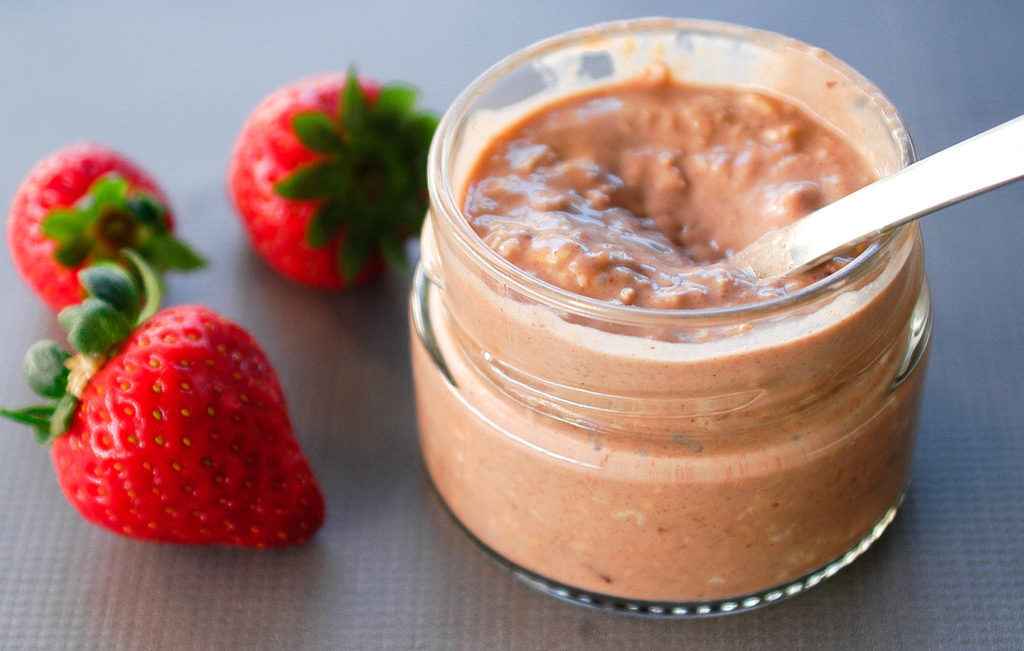 Despite going to the effort of having a healthy breakfast, many people find that they're ravenous again two hours later. Unfortunately for most, the staple breakfast of cereal and milk just isn't that satisfying.
So how can you improve the staying power of your breakfast and avoid raiding the office biscuit tin every morning?
The answer is upping the protein. Protein is very filling, more so than carbohydrates, which are the basis of most breakfast foods. A diet that is higher in protein and lower in refined carbohydrates also helps to balance our blood sugar levels, so you can sail right into lunch without spiraling into a hangry mess by 10am.
Another huge benefit of protein is that helps to build and maintain muscle mass (which shockingly starts to decline once we're in our 30s!). Most of us eat plenty of protein, but we have the majority of it at one meal (usually dinner), whereas there is some evidence to suggest that it is better to have our protein spaced throughout the day. 20-30g per meal is about the right amount for most of us.
10 ways to get more protein in your breakfast:
Add some yoghurt
Adding ½ a cup of Greek yoghurt to your cereal not only makes it a whole lot more delicious, but it also add up to an additional 8-9g of protein. However, the protein content does vary a lot so check the nutrition information on the label and choose one with which is higher in protein (i.e. 7g or more per 100g) and low in sugar (5g or less per 100g) – plain/natural, unsweetened varieties are best.
Add some eggs
Having a couple of eggs with your toast will add an extra 12g of protein. And if cooking eggs in the morning just isn't going to happen for you, try making up some mini frittatas for a quick breakfast on the go. Four Ingredient Frittatas
Have a glass of milk
One glass of skim milk contains around 8g of protein as well as other valuable nutrients such as calcium. Better yet, make it into a smoothie with some fruit (bananas and berries are great) and natural yoghurt. High Protein Choc Banana Smoothie
Add some nut butter
Nut butters such as peanut butter and almond butter contain around 5g of protein per tablespoon. So instead of jam or vegemite on your toast, try some nut butter instead for an extra protein fix. Go for the ones with no added salt or sugar if you can get them.
Add some seeds
Seeds such as chia, linseeds, sunflower and pumpkin seeds might look fairly insignificant, but they really pack a punch when it comes to protein content. 10g (1 tablespoon) contains around 2g of protein as well as lots of vitamins, healthy fats and fibre. Plus, chia seeds and linseeds have the added benefit of containing omega-3 fats which can help lower cholesterol, blood pressure and reduce inflammation. 'LSA', which can be found in the supermarket, is the combination of linseeds, sunflower seeds and almonds and makes a great addition to muesli or porridge.
Go for oats instead of cereal
While cereal might be the star of the breakfast show, their less glamorous cousin, oats, are a more nutritious option. Oats are around 13% protein, compared to most cereals which are only around 8% protein. Make them into porridge with a bit of milk  or make your own muesli. Adding some nuts and chia seeds will increase the protein even more, and serve with yoghurt for a protein packed breakfast.
Super Healthy Toasted Muesli
Homemade Muesli
Switch to multigrain bread instead of white
We don't generally think of bread as being a good source of protein, but thanks to all those seeds, multigrain bread is actually surprisingly high in protein. In fact, 2 slices of multigrain bread can contain as much as 11g of protein (compared to about 5g for white bread). Add some nut butter or eggs and you've got yourself a pretty decent protein fix.
Add some beans
Baked beans make an excellent addition to a savoury breakfast such as eggs on toast, and ½ cup contains around 7g of protein, plus around ¼ of your daily fibre requirement. Go for the reduced salt variety, or better yet, make your own!
Add some cottage cheese
Cottage cheese is high in protein and can be added to sweet and savoury breakfast foods. Spread it on toast and top with banana and honey for a sweet breakfast or tomato and cracked pepper for a savoury one. Alternatively, add it to smoothies instead of yoghurt for an extra protein boost. 2 tablespoons = 5g protein.
What about protein powder? 
Many people add protein powder to smoothies and muesli as it's a convenient way to add more protein. The downside is that protein powders are really just another highly processed food, with little nutritional value. While there is no doubt that they're convenient, it's much better to get protein from real foods if you can. That way, you get all the other benefits of these foods too. If you do choose to have protein powder, go for an unsweetened variety if possible and one that has the fewest unrecognisable ingredients.
Chocolate Peanut Butter Overnight Oats
A healthy and delicious breakfast which boasts an impressive 22g of protein per serve, plus plenty of fibre, low GI carbohydrates and even some omega-3 fats. Plus, it can be made up the night before so all you have to do in the morning is grab it out of the fridge and head out the door.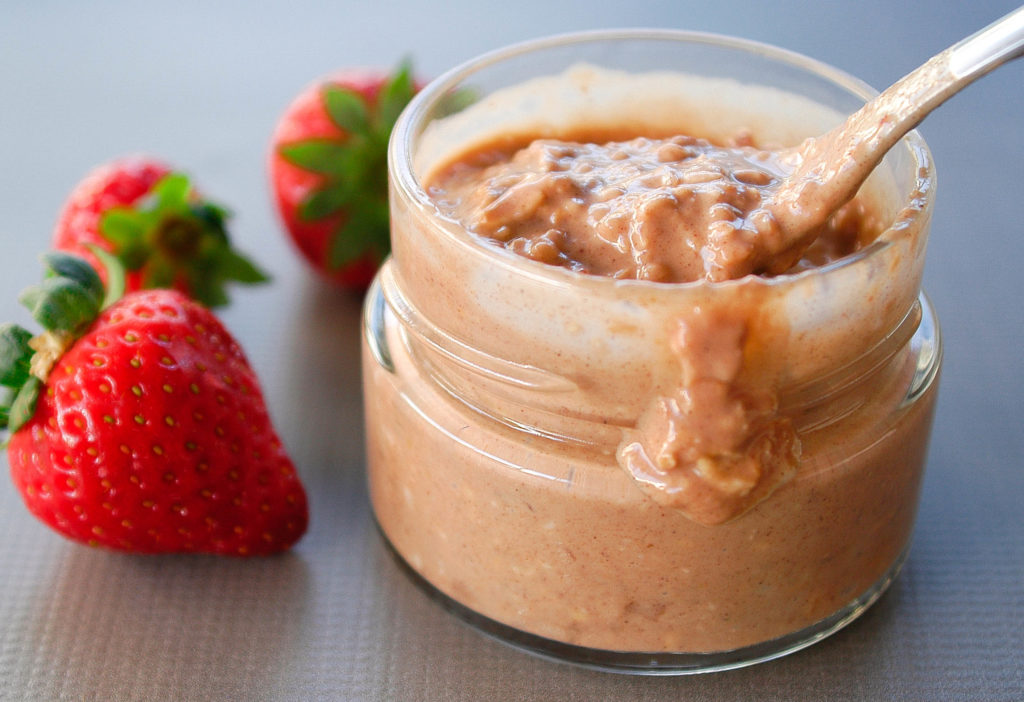 Ingredients (for 2 serve):
3/4 cup rolled oats
3/4 cup milk (of your choice)
3/4 cup high protein plain Greek yoghurt (e.g. Chobani)
1/2 tablespoon cocoa
2 tablespoons peanut butter
2 teaspoons chia seeds
2 dates, finely chopped
2 teaspoons honey
Method: Mix all ingredients together. Divide between two serving bowls or containers and leave in the fridge overnight. Stir through extra milk if needed and serve cold topped with sliced banana or berries.