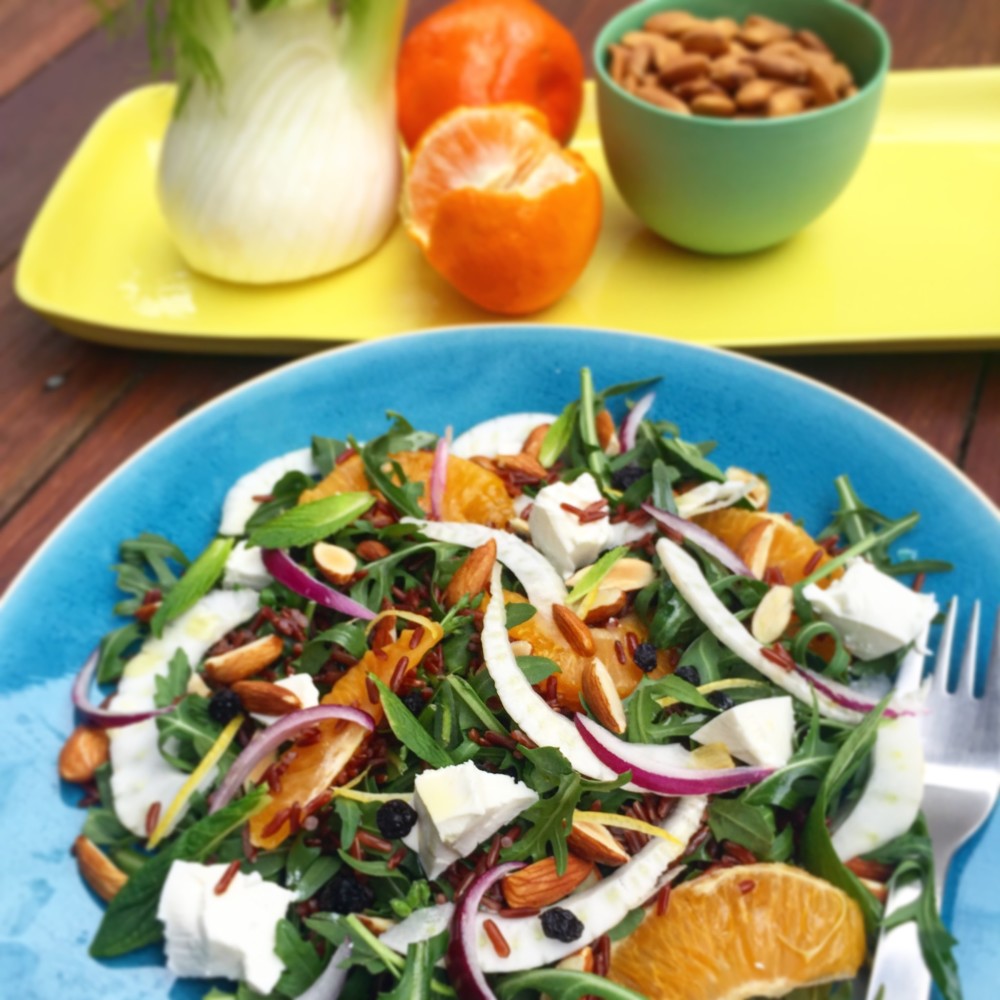 As predictable as it may be, I love a good salad.  They are definitely one of my favourite things to 'cook' – and not just because they are quick and healthy but because you can be really creative and basically just make them up as you go along. Plus, I love all the different textures and flavours you get from a salad. But as much as I like to freestyle when it comes to salad making,  I find that following this formula always leads to great results.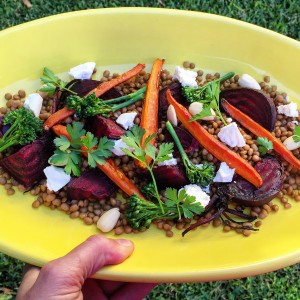 1. Choose a bulking ingredient. This will make up the majority of the salad volume-wise but will likely be the least exciting bit. For example:
Rocket
Baby spinach
Mixed lettuce
Kale
Rice
Pasta
Quinoa
Kidney, cannellini beans, lentils or chickpeas
2. Choose a protein
This is the backbone of the salad, where you can take it from a side to a meal in itself. If you do just want a side salad, feel free to leave this out. Otherwise, try one of these: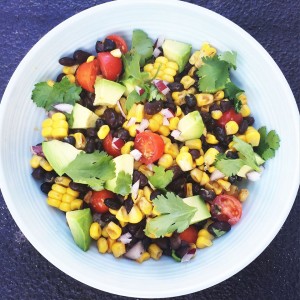 Chicken – pan fry a chicken breast and slice or shred
Beef – as above
Salmon – bake or pan fry and flake
Bacon – sliced and fried until crispy
Egg – hard boiled and sliced or poached
Beans or chickpeas
Lentils.
3.Choose a highlight ingredient – this is the fun bit. I always try to use at least one really interesting ingredient a salad which can take it from everyday to a bit gourmet. The highlight ingredient is the star of the show, the salad's selling point, so make it a good one!
Ideally it should be something either a bit exotic or with a texture that contrasts the rest of the salad. Some of my favourite highlight ingredients are: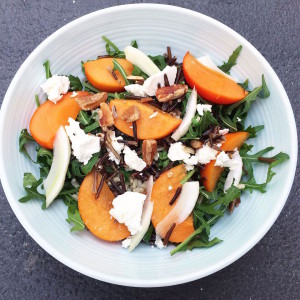 Wild rice
Goats cheese, feta or blue cheese
Candied walnuts
Olives
Any sort of toasted nuts – almonds, pine nuts, cashews, walnuts, pecans
Avocado
Dates
Fennel
4. Choose a colourful ingredient.
The best looking salads are colourful ones. So make sure you choose something that will stand out and make the salad look beautiful. Some great colourful additions are:
Pumpkin (cut into cubes and roasted)
Pomegranate seeds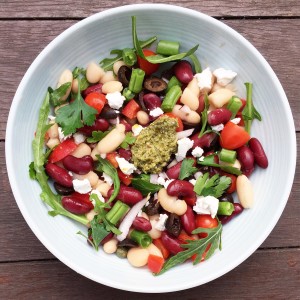 Cherry tomatoes
Red capsicum
Beetroot (roasted and quartered)
Spanish onion
Pink grapefruit
Strawberries
Figs
NB: The highlight and colourful ingredients can be the same thing!
5. Choose a dressing
I tend to use the same dressing for most of my salads which is really quick and easy to make:
1/3 cup olive oil + 1/4 cup lemon juice or balsamic/white/red wine vinegar + 1 teaspoon mustard and 1 teaspoon honey
For something a bit fancier I might use pomegranate molasses or a flavoured vinegar and olive oil.
Or if its an Asian style salad I'll use a combination of lime juice, fish sauce, sesame oil, sweet chilli sauce and maybe a bit of soy sauce.
Ultimately, the secret to a great salad is to have contrasting colours, flavours and textures so it looks and tastes great. And remember, the best thing about salads is that there are no rules. You're unlikely to completely stuff it up so be creative!
Want some salad recipes? Here you go