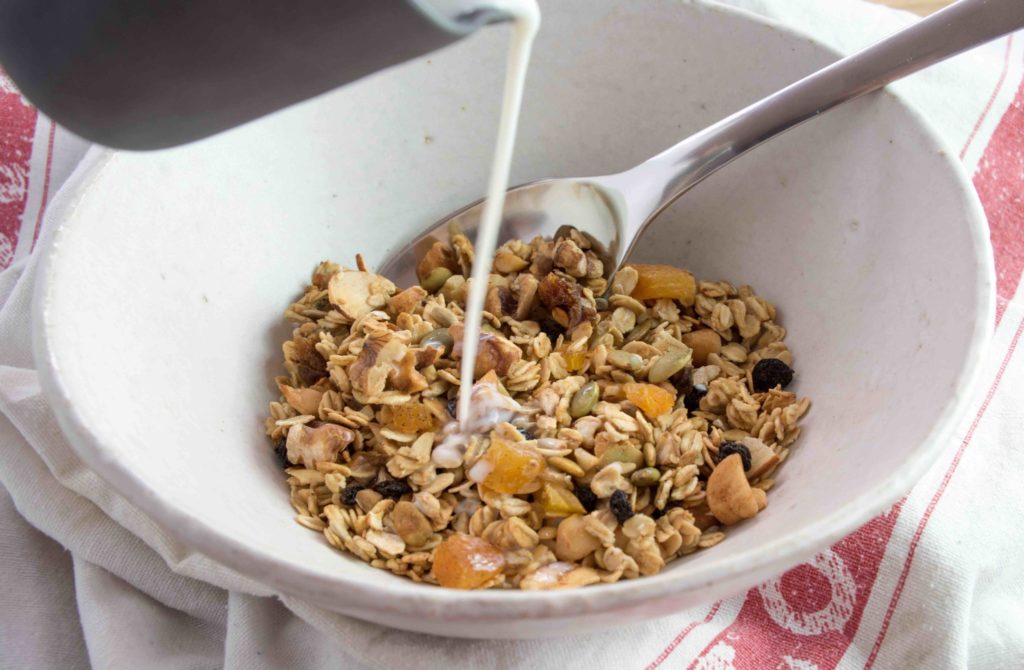 Muesli is one of the best breakfasts going around. Its got plenty of low GI carbohydrates and fibre thanks to the oats and dried fruit, plus protein and healthy fats from the nuts and seeds – everything you want in a super healthy breakfast.
But while muesli tastes great, there's something about the crunchiness of toasted muesli which is even better. Unfortunately, commercially made toasted muesli is usually full of added sugar, fat and salt – not exactly the basis of a healthy breakfast. But this doesn't mean you have to go back to the raw stuff.
Making your own toasted muesli is not only amazingly satisfying, it also means you can add in all your favourite ingredients and you know exactly what's in it. Plus, you can make up a big batch to last you a few weeks – an activity guaranteed to leave you feeling virtuous on a Sunday afternoon.
Have it with some Greek yoghurt for extra protein and you've got yourself a near perfect breakfast.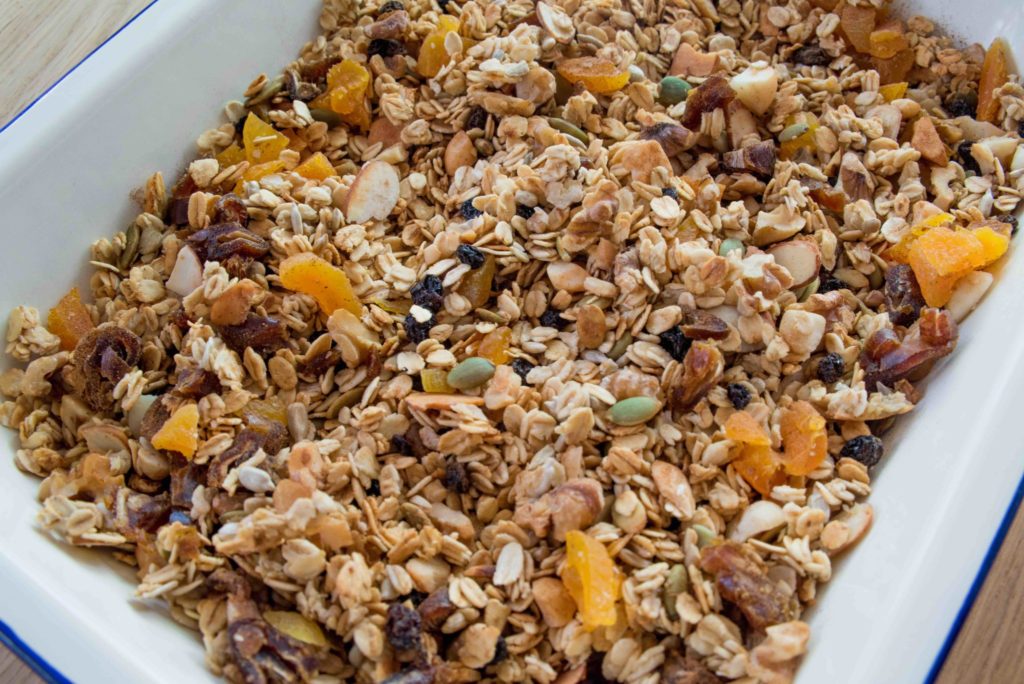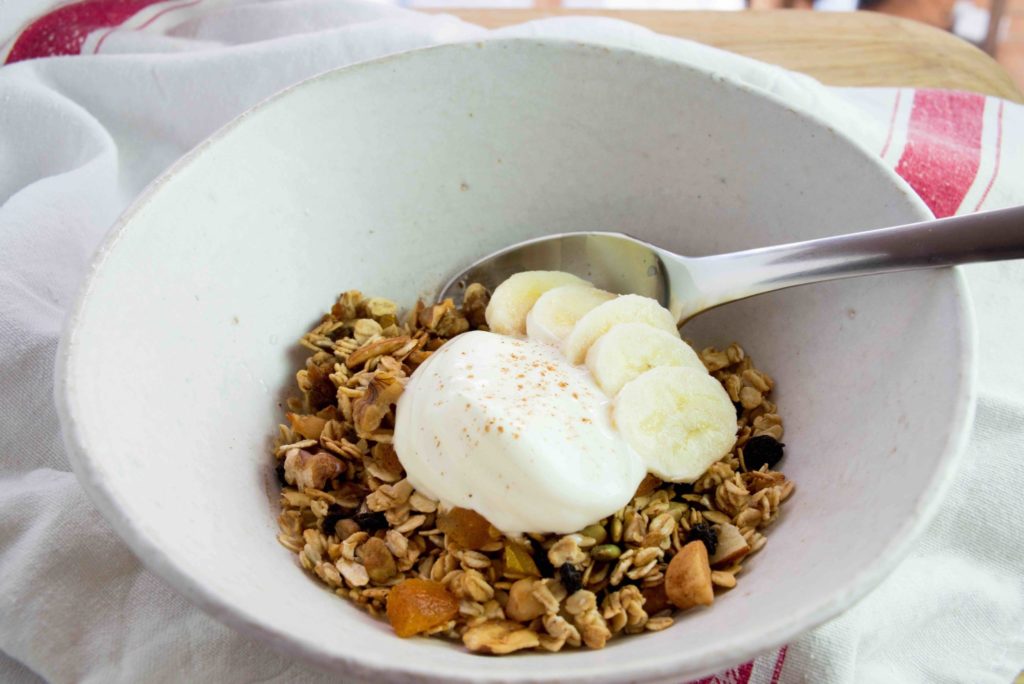 Ingredients (makes around 7 cups/14 serves)
4 cups rolled oats
1/2 cup seeds, e.g. chia seeds, linseeds, sunflower seeds, pumpkin seeds
3/4 cup nuts, e.g. almonds, walnuts, brazil nuts
1 cup 100% apple juice
1 cup dried fruit, e.g. apricots, apple, goji berries, chopped
4 tablespoons coconut flakes
Method:
Preheat oven to 160°C. Line 2 baking trays with baking paper
Combine oats, nuts and seeds in a large bowl.
Stir in apple juice and mix well
Divide mixture between prepared trays and bake for around 35 minutes, stirring occasionally, or until oats are toasted and golden.
Add dried fruit and coconut flakes and stir to combine. Leave to cool completely on trays and store in an airtight container
Enjoy!