Super healthy apricot cookies with a surprising (and very healthy) secret ingredient!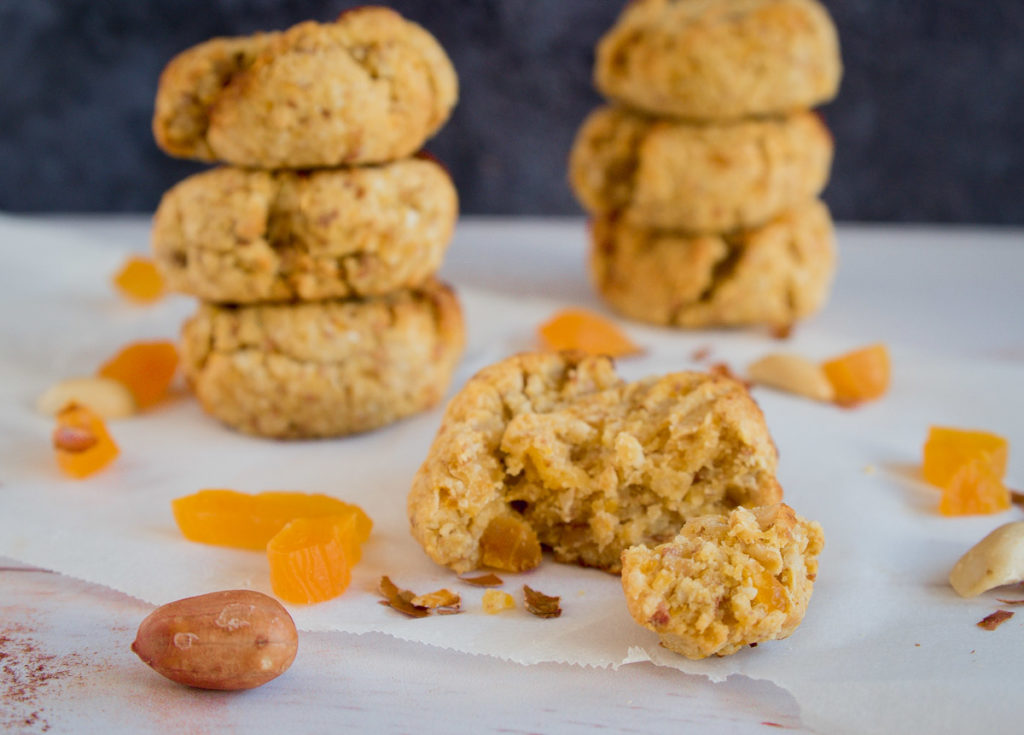 And the secret ingredient is…..chickpeas!
They're high in protein and fibre, a good source of iron and have plenty of healthy low GI carbohydrates –  almost as close as you can get to a perfect food! And while they might seem like a bit of an odd ingredient to base a cookie recipe on, they work surprisingly well, giving them a delicious dense and nutty texture.
And it's not just chickpeas that these cookies have going for them, they're also full of fruit and nuts and sweetened with just a little bit of honey. They make great for a healthy after school snack for kids  – in fact, they're so healthy they could even have them for breakfast!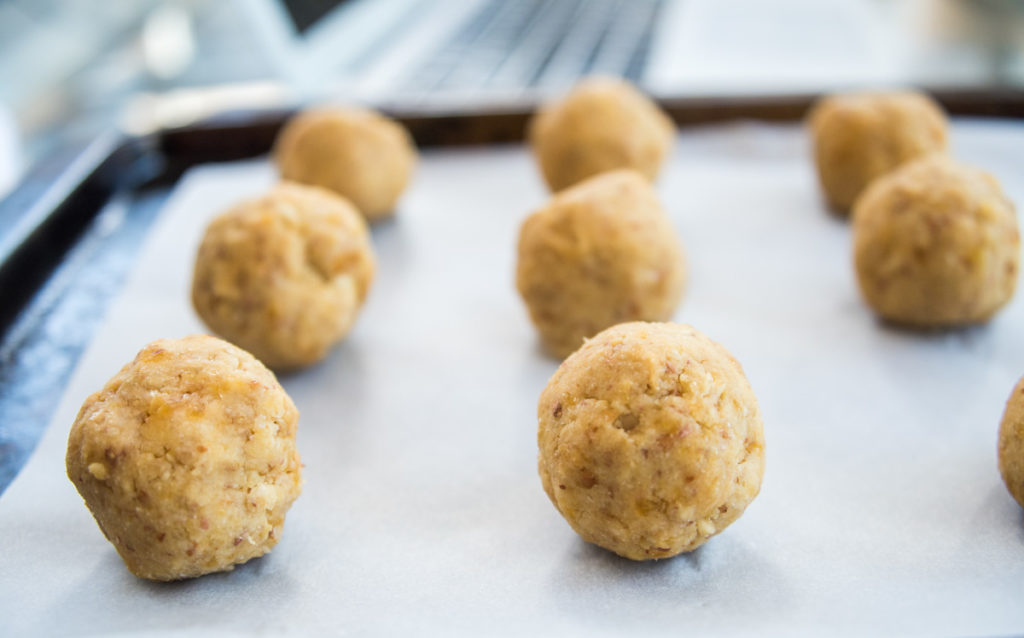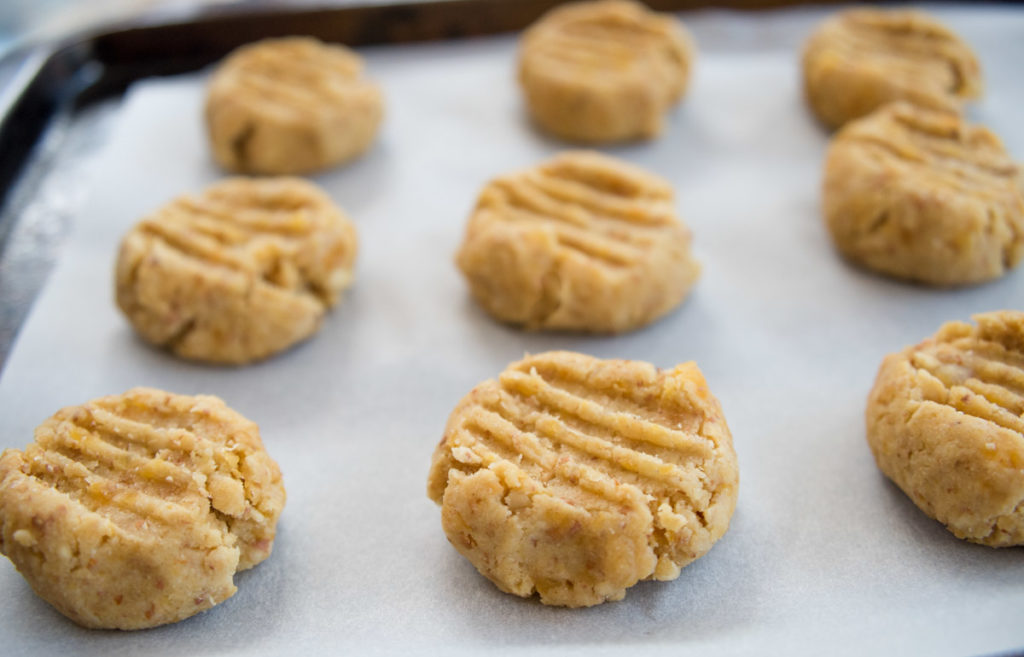 Ingredients (makes about 12)
1 cup tinned chickpeas, rinsed and drained
1/2 cup roasted peanuts
Pinch of salt
2 tablespoons almond meal
1 teaspoon baking powder
1/2 cup dried apricots, roughly chopped
3 tablespoons honey
1/2 teaspoon cinnamon
Method:
Preheat oven to 180°C
Process all ingredients in a food processor until mixture comes together in a ball (don't worry if it's still a bit chunky).
Line a large oven tray with baking paper. Roll mixture into balls just slightly smaller than a golf ball and place on tray, then flatten slightly with the back of a fork.
Bake for 15 minutes or until lightly browned. Allow to cool on tray for 5 minutes, then transfer to a wire rack and allow to cool completely.
Store in an air tight container.