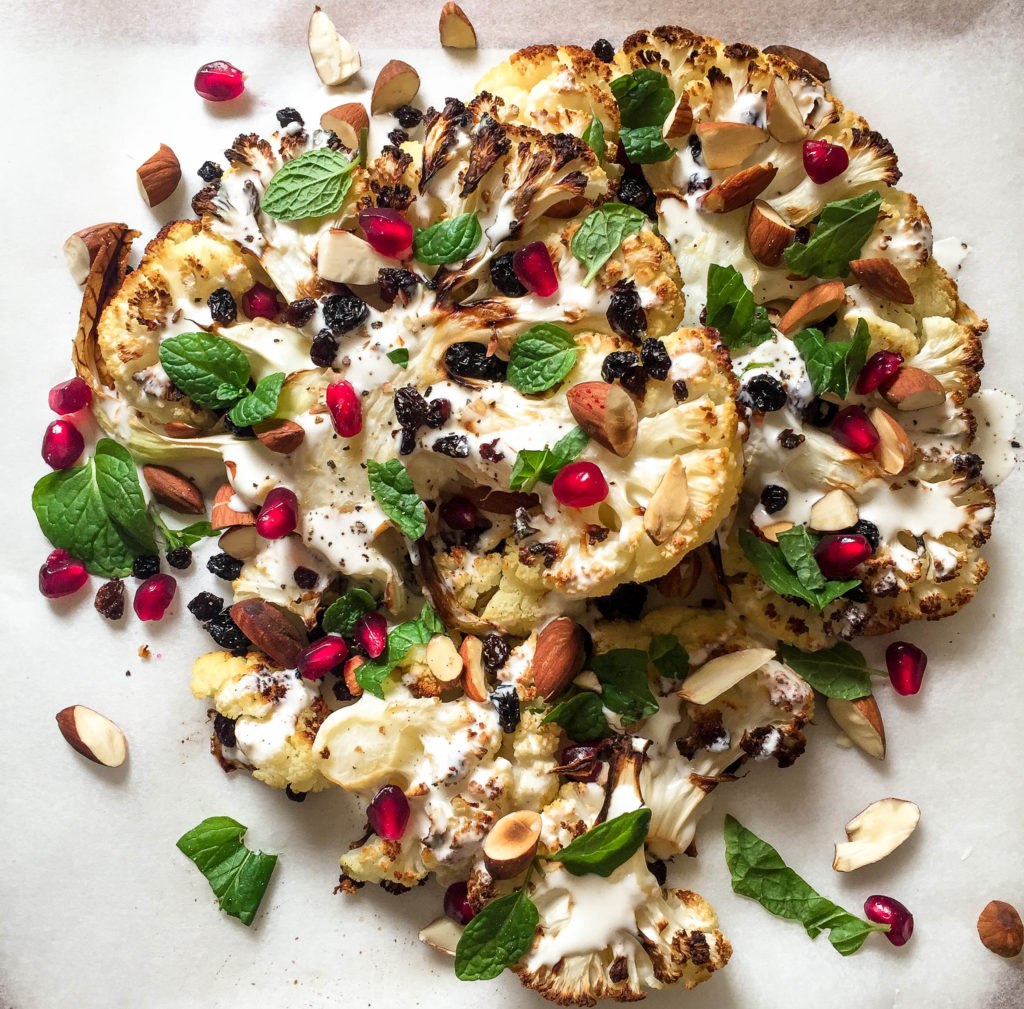 Cauliflower was once the less popular, blander cousin of broccoli, almost entirely overlooked and ignored except for on the odd occasion when cauliflower cheese was in order. But it's come into its own recently and now seems to be the vegetable of the moment, probably mostly due to the discovery that roasted cauliflower is actually totally delicious. While in it's boiled version, it is fairly uninteresting and only really useful as a vessel for a delicious cheesy white sauce, when roasted it seems to take on a whole new flavour and comes out of the oven all sweet and nutty.
And as far as nutrition goes, it's not quite the superstar that it's cousin broccoli is, but still has plenty to offer, in particular lots of fibre and vitamin C.
The combination of cauliflower, almonds, currants, mint and tahini with a few pomegranate seeds scattered around is a total winner. It makes a great starter or vegetarian dish and is also a really good side for lamb or chicken.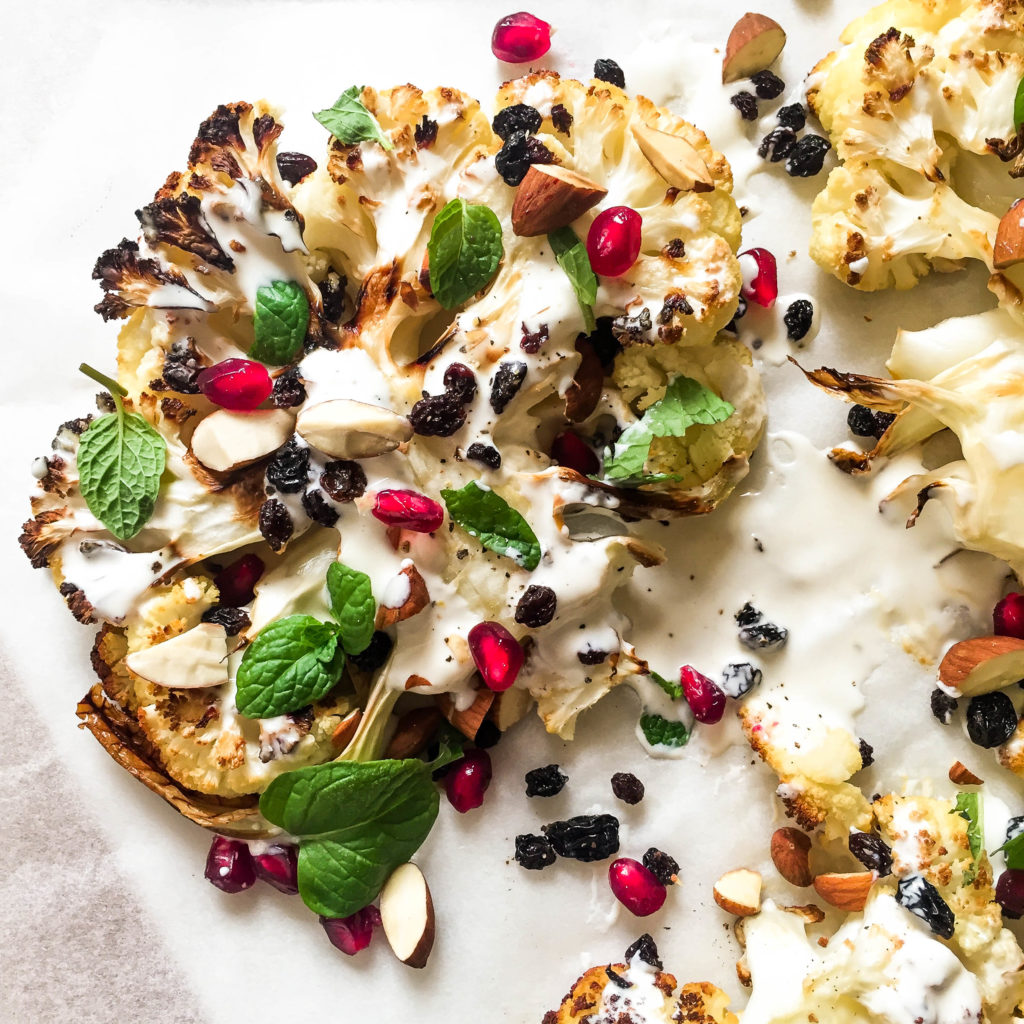 Ingredients (serves 4):
1 cauliflower
1 tbsp extra virgin olive oil
1/2 cup almonds, roughly chopped
1/4 cup currants
1/4 cup pomegranate seeds
1/4 cup mint leaves, torn
Cracked pepper
Tahini Dressing 
2 tablespoons tahini
2 tablespoons natural yoghurt
2 tablespoons milk
1 tablespoon lemon juice
Pinch of salt
Method:
Preheat oven to 200C
Cut base off cauliflower and cut into thick slices, about 3-4cm thick
Place cauliflower on a roasting pan and drizzle with extra virgin olive oil
Roast cauliflower for around 30 minutes, or until well browned. Add almonds and roast for a further 5 minutes, watching carefully so that they don't burn
Meanwhile, make dressing by placing all ingredients in a small bowl and mixing well until smooth
Transfer cauliflower and almonds to a serving plate, spoon over dressing and sprinkle with currants, pomegranate seeds and mint. Season with cracked pepper
Serve as a starter or as a main with lamb or chicken or alternatively on its own as a light vegetarian meal