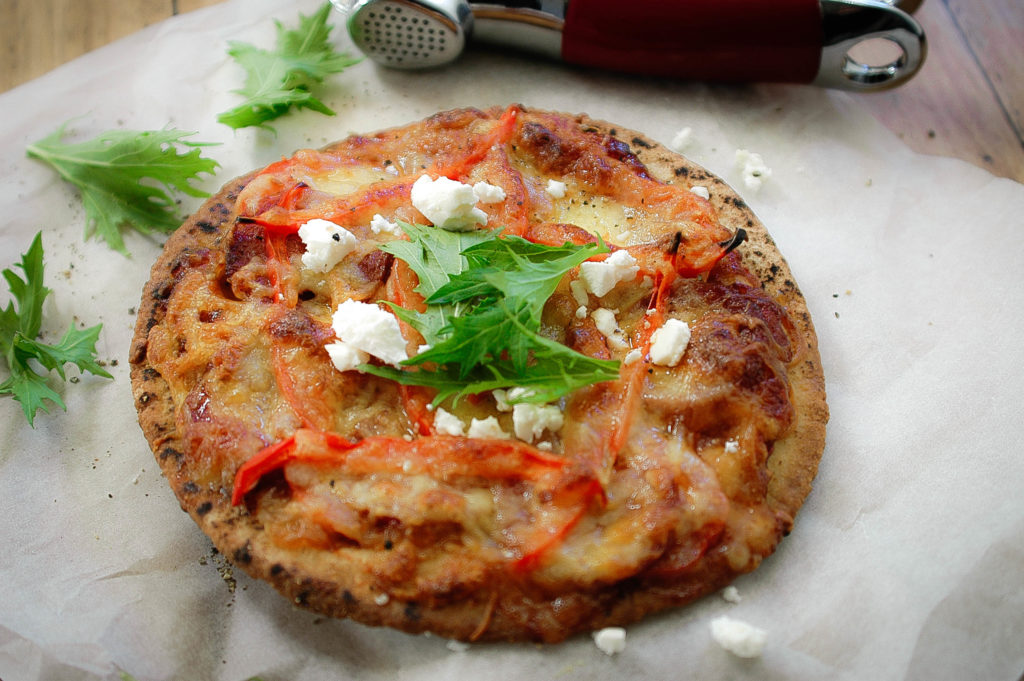 Same crusty base, same delicious toppings, just a whole lot better for you (oh and actually quicker than getting it delivered!).
Ingredients (makes 4):
4 mini wholemeal pita breads
4 tbsp tomato pasta sauce
1 tomato, finely sliced
1/2 capsicum, finely sliced
50g feta
1 cup shredded mozzarella
Handful rocket and extra feta cheese to serve
Other toppings of your choice such as olives, onion, cooked chicken or prawns etc
Method:
Preheat oven to 180C.
Place pita breads on 2 large oven trays and spread 1 tablespoon of tomato sauce evenly on top of each, leaving about 2cm around the edge.
Top with tomato, capsicum, feta and any other toppings you like and sprinkle with mozzarella cheese.
Bake for 10-15 minutes until cheese is melted and golden brown.
Top with extra feta cheese and rocket serve.