My healthy take on an all time favourite which you can get on the table in less than 30 minutes!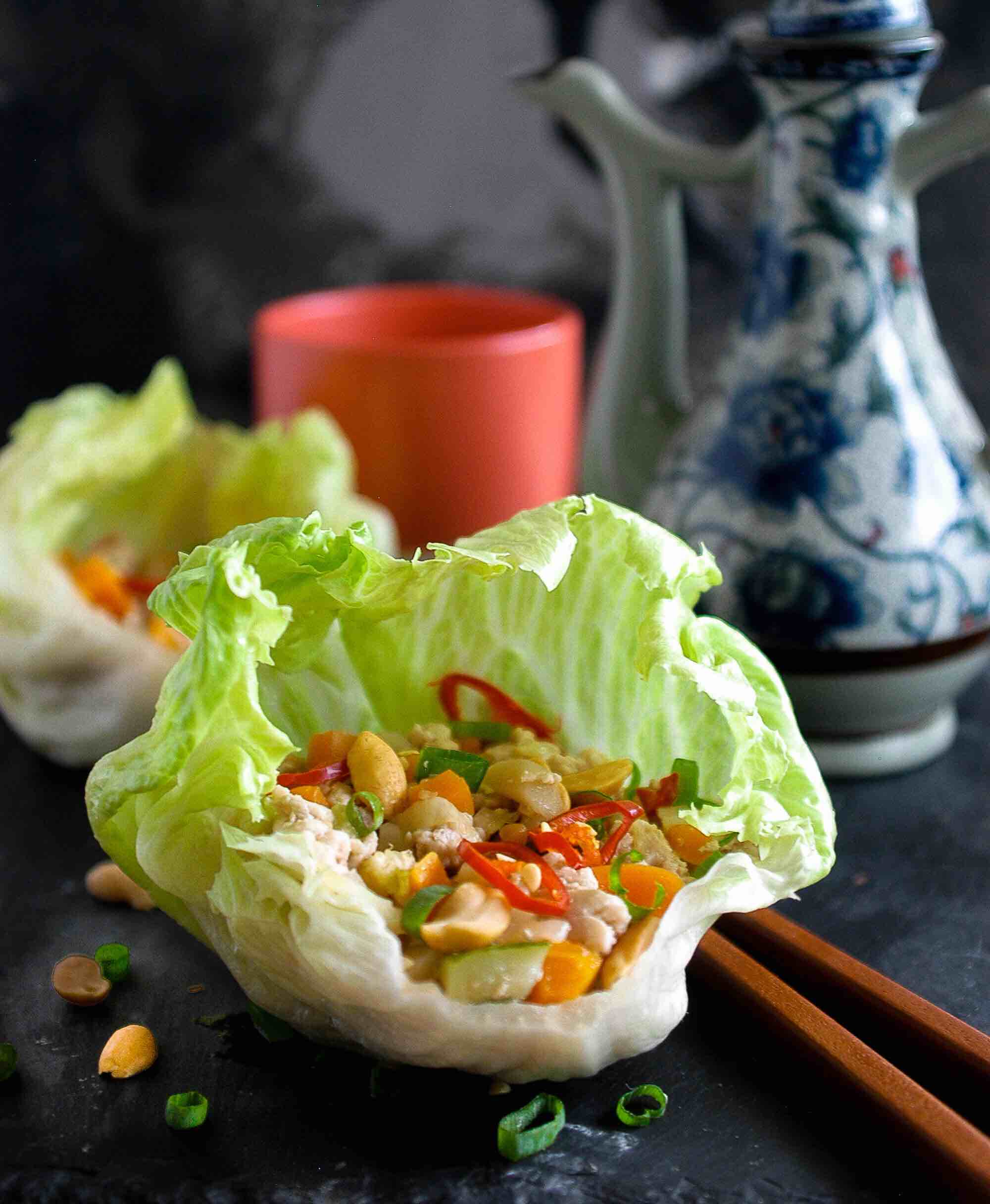 'San choy bow' apparently means 'wrapped in lettuce'. I'm not sure if this is true or not but I love it served this way in some crunchy lettuce cups – although it can be a little awkward to eat! To avoid the awkwardness you can have it over steamed brown rice or vermicelli noodles or even just on it's own if you prefer – don't worry, you'll still get some nice crunch from the water chestnuts and peanuts 🙂
For this super healthy version I've used chicken instead of pork to reduce the amount of saturated fat and added a whole lot more veggies.  It might not be exactly traditional but it's a lot healthier and still tastes delicious!
It makes a great weeknight dinner but can also be an impressive looking starter if you need something a bit fancy.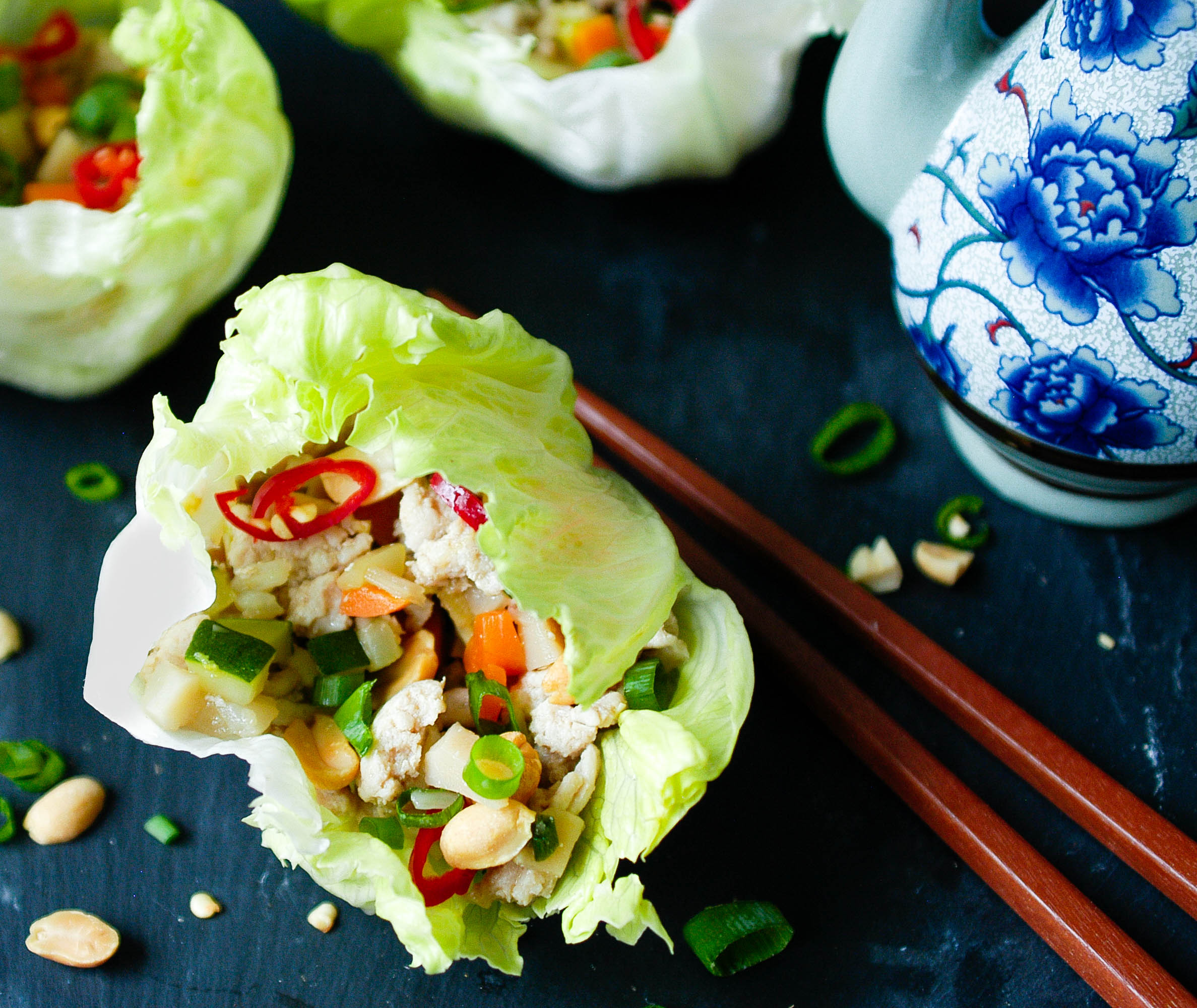 Ingredients (serves 2)
1 tbsp sesame oil
250g chicken mince
1 cm piece ginger, grated
1 clove garlic, minced
1 tsp sesame oil, extra
1 cup Chinese cabbage, finely sliced (regular cabbage is fine too)
1 spring onion, finely chopped
2 cups mixed vegetables such baby corn, zucchini, carrot and mushroom, all finely diced
1 small tin water chestnuts, finely diced
2 tbsp oyster sauce
1 tbsp soy sauce
1 iceberg lettuce (or use 2 baby gem or cos lettuces)
1 tbsp roasted peanuts
A few sprigs of coriander
1/2 small chilli, finely sliced
Method:
Heat half the oil in a wok over medium-high heat. Add ginger and garlic and cook for 1-2 minutes or until softened, then add chicken and stir fry until browned. Set aside.
Heat remaining oil in wok, then add cabbage, spring onions, mixed vegetables and water chestnuts. Stir fry for 3-4 minutes until softened slightly.
Stir through oyster sauce and soy sauce.
Gently separate lettuce leaves and place 4-6 of the smaller leaves onto serving plates. Spoon chicken mixture into lettuce cups, top with peanuts, coriander and chilli and serve.