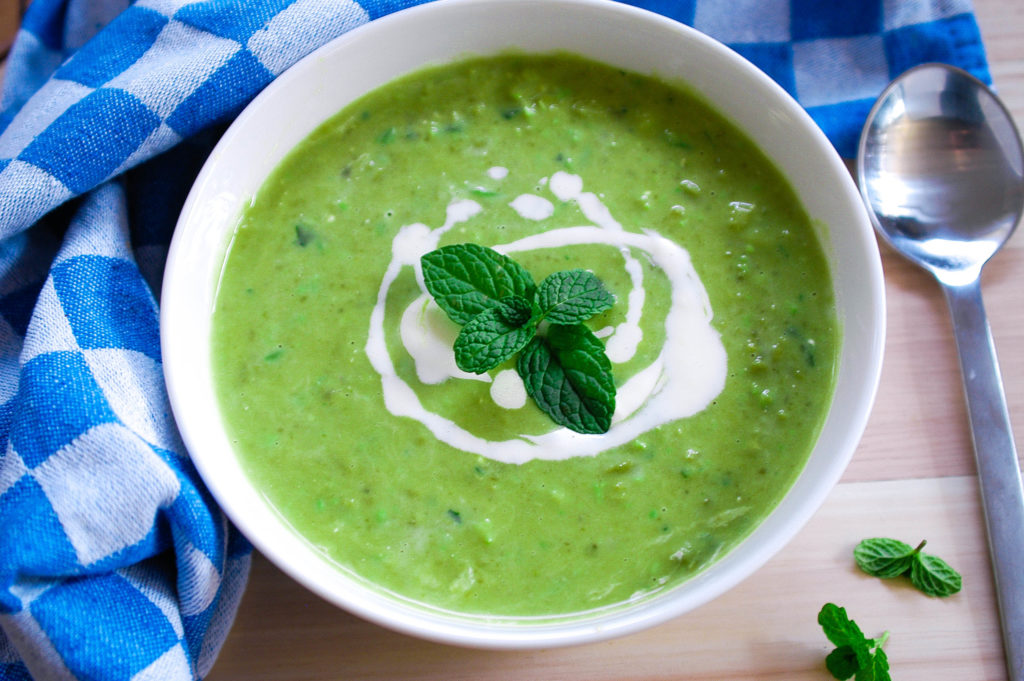 Unlike most pea soups, this version uses a combination of both split peas and fresh peas so you get the thick and hearty texture of the dried peas along with the sweetness of the fresh ones.
Ingredients (serves 4)
1 cup green split peas
2 cups vegetable stock
3 cups water
500g fresh or frozen peas
1/2 cup crème fraîche (or sour cream)
1/4 cup mint, chopped
Method:
Place green split peas, stock and water in a large saucepan over medium heat. Simmer, covered, for 20 minutes or until peas are soft.
Add fresh or frozen peas, increase heat and bring to the boil. Allow to boil for 2 minutes, then turn off heat (do not overcook as peas will discolour).
Add créme fraîche and mint, and blend with a stick blender (you can blend it until completely smooth if you like but I prefer it to still be a bit chunky).  Add more water if soup is too thick.
Season with salt and pepper and serve with a dollop of créme fraîche and a sprig of mint.