This pasta is so delicious I really can't recommend it enough – and it's so easy to make it always surprises me just how good it is, it actually feels like cheating!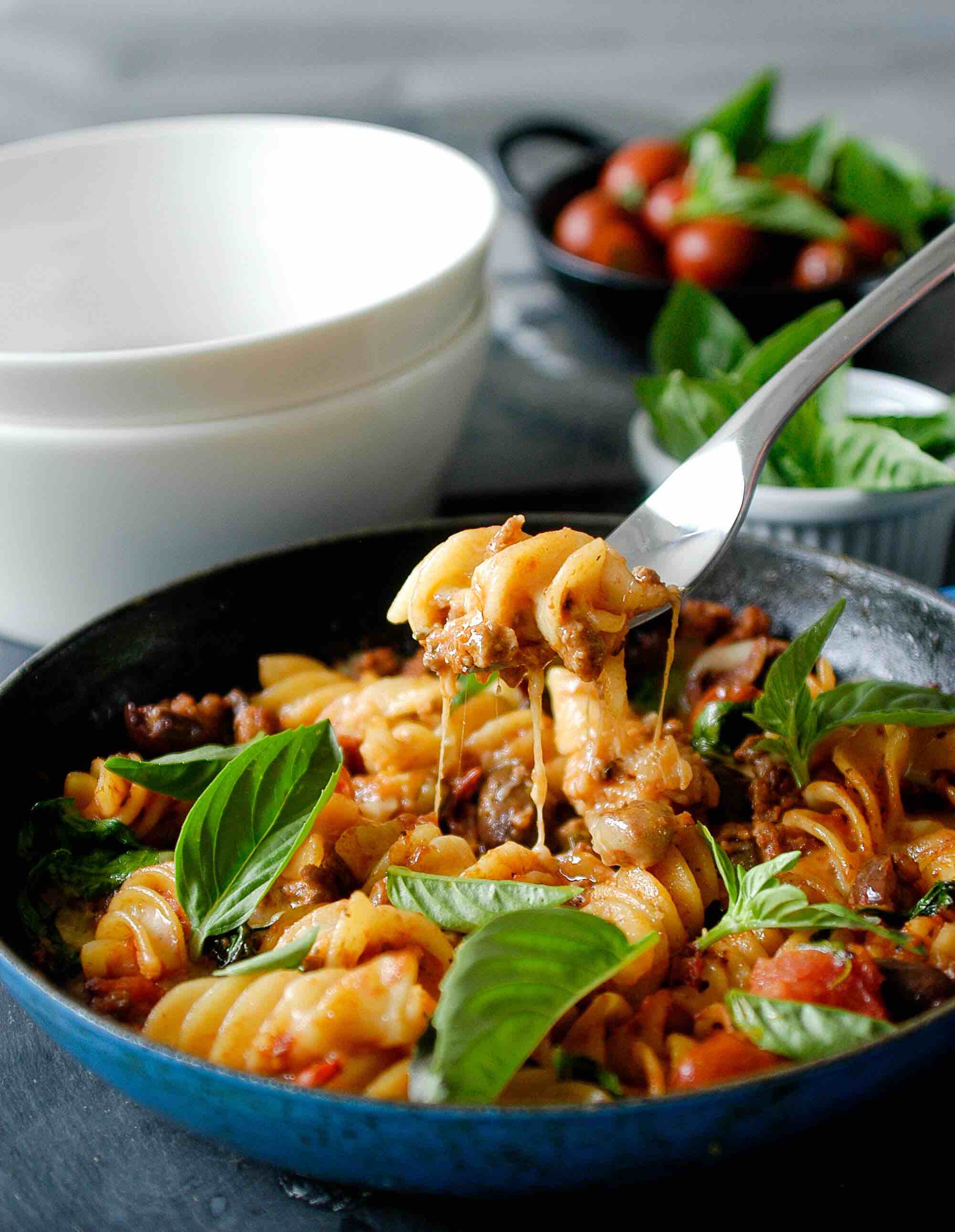 Basically all you have to do is brown the mince, pile in the rest of the ingredients and let the stove do the work, and then in less than 20 minutes you're treated to a delicious pan of cheesy, tomatoey pasta goodness – and don't worry, there's plenty of veg in there too!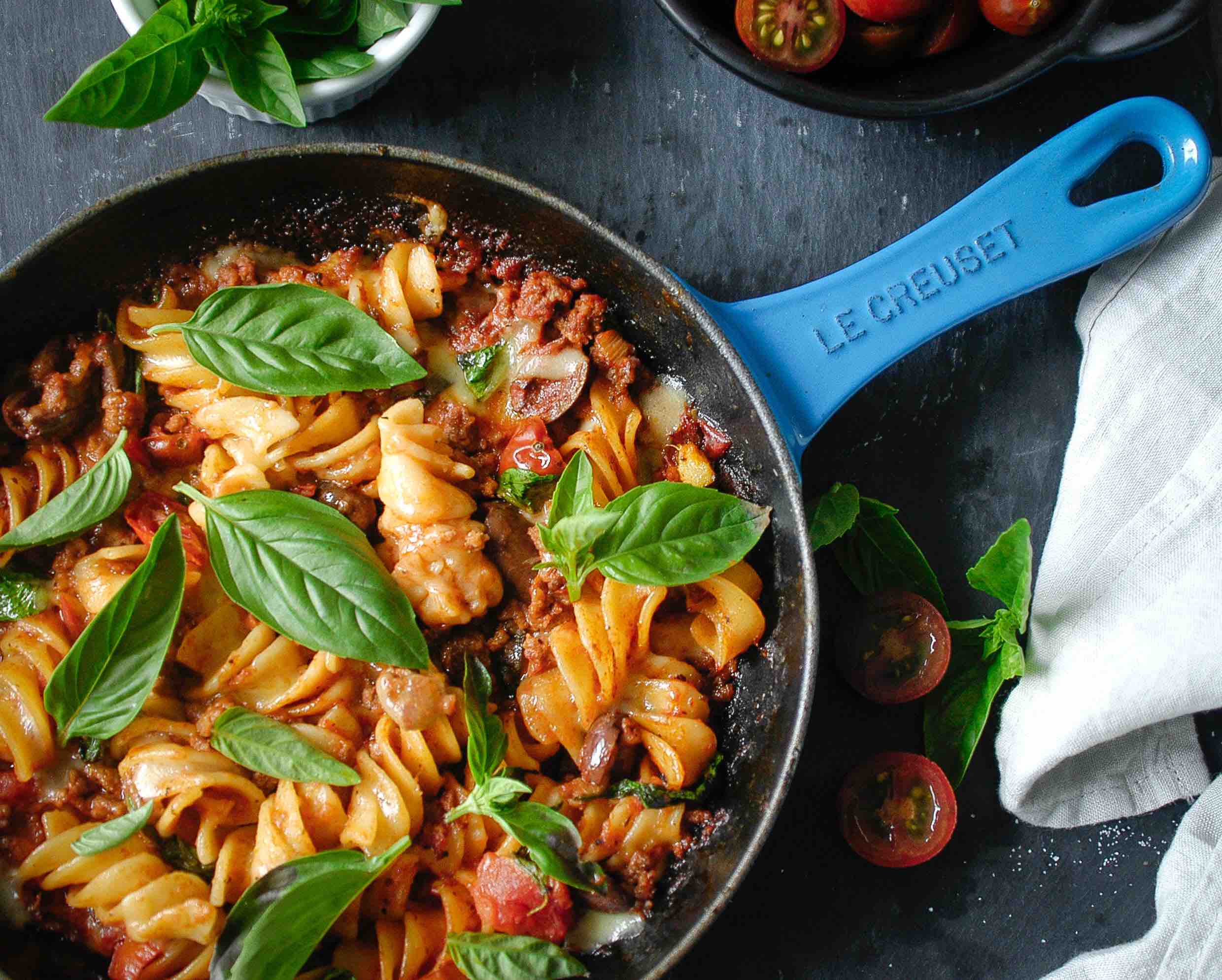 It makes a perfect midweek meal when you just want to get dinner sorted as quickly as possible and only needs basic ingredients so no last minute trips to the supermarket required.
If you don't have any of these veg on hand, you could use onion, mushrooms or baby spinach instead to up the veg component. And don't forget to take some leftovers for lunch the next day, I guarantee you'll thank yourself for it!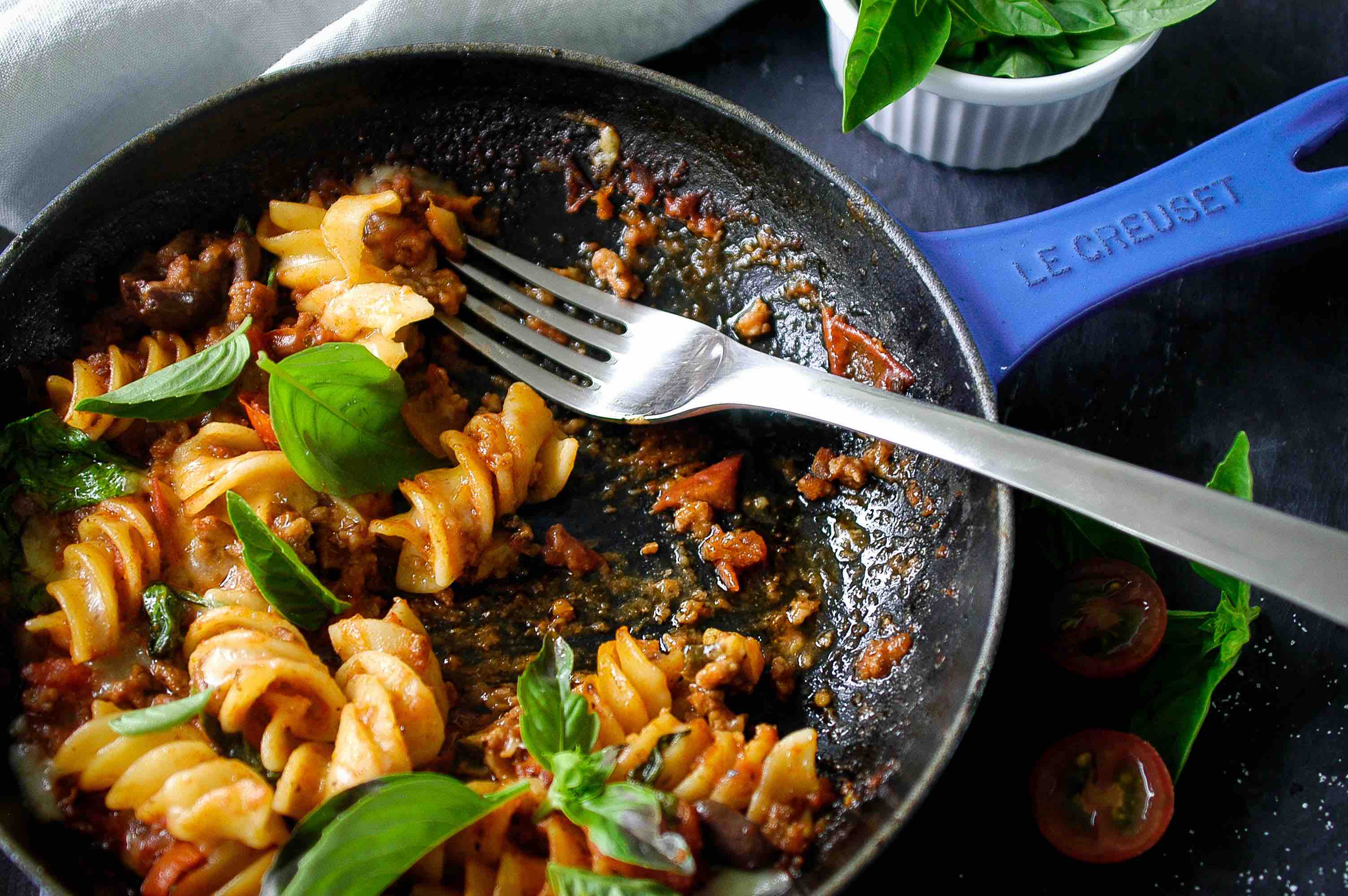 Ingredients (serves 2):
1 tablespoon extra virgin olive oil
200g lean beef mince
1 cup spiral pasta
1 tomato, diced
1 small zucchini, diced
1 cup good quality tomato pasta sauce
1 cup water
1/3 cup pitted black olives, roughly chopped
1/2 cup mozzarella cheese, grated
Large handful of basil leaves
Method:
Heat olive oil in a large frying pan over high heat. Add beef mince and cook until mince is browned, breaking it up with a wooden spoon as it cooks.
Add pasta, tomato, zucchini, tomato pasta sauce and water to pan and stir to combine. Reduce heat to medium, cover and simmer for around 15 minutes until pasta is al dente (add a little more water if it gets too dry).
Stir through olives, mozzarella and half the basil. Cover and cook for a further 3-4 minutes or until liquid is absorbed and cheese is melted.
Divide between two bowls, top with remaining basil and serve.