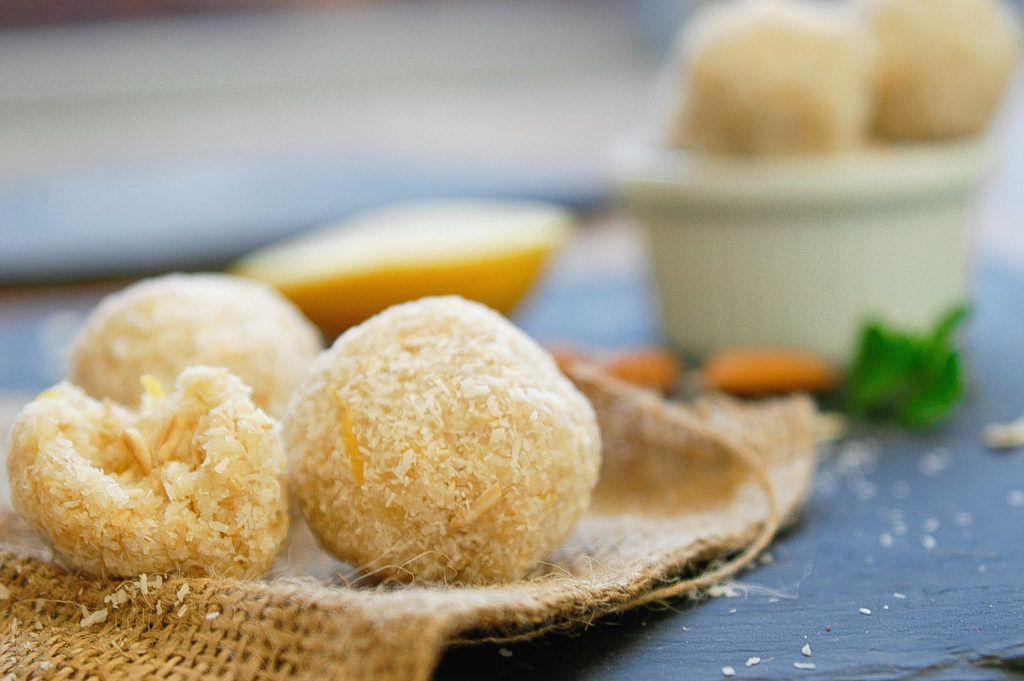 These are so easy to make (you don't even need to get out the food processor!) and are a nice alternative to the usual chocolate/date variety. They are sweetened with just a little honey and the combination of lemon and coconut not only tastes but also smells amazing – just like lemon slice!
Ingredients (makes about 16):
1 cup quick oats
1 cup almond meal
2/3 cup desiccated coconut
1/2 cup skim milk powder
1/4 cup honey
1/3 cup water
Finely grated zest of 1 lemon
1/2 cup dessicated coconut, extra
Method:
Mix all ingredients (except extra coconut) together in a large bowl. Mixture should come together in one clump-if it's too dry add a little more water, if too wet add a little more almond meal or coconut.
Spread extra coconut over a large plate. Roll mixture into balls, then roll in coconut.
Refrigerate for 15-20 minutes or until firm.