There's nothing better than pancakes on Easter morning, and of course it's not Easter without chocolate – so chocolate pancakes seem to make perfect sense!
But because you'll no doubt be eating plenty of chocolate for the rest of the day, why not get off to a good start with these deliciously chocolatey but surprisingly healthy flourless Choc Banana Pancakes?  They have no added sugar, are full of protein and fibre and they're super easy to make, so there's plenty of time left for Easter egg hunts!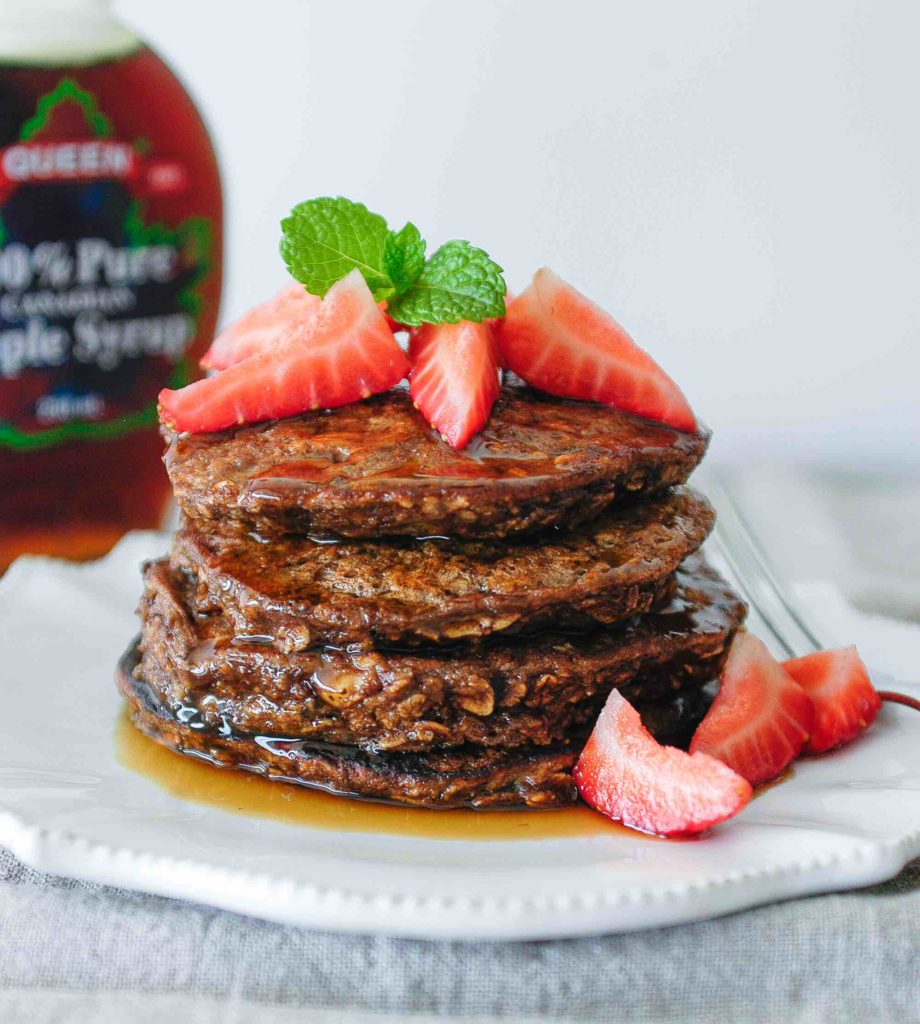 Ingredients (serves 2):
2 bananas, mashed
1 cup rolled oats
3 eggs
2 tbsp cocoa
To serve:
Banana slices
Strawberries
Maple syrup or honey (optional)
Method: 
Place bananas in a large bowl and mash well. Stir through cocoa and eggs, then rolled oats until all ingredients are well combined.
Spray a large frying pan with olive oil spray and heat over medium heat. Spoon 1/3 cupfuls of mixture into frying pan and cook for 3-5 minutes until bubbles form on surface. Gently flip over and cook for a further minute on other side.
Serve with sliced strawberries or bananas and a little maple syrup or honey.