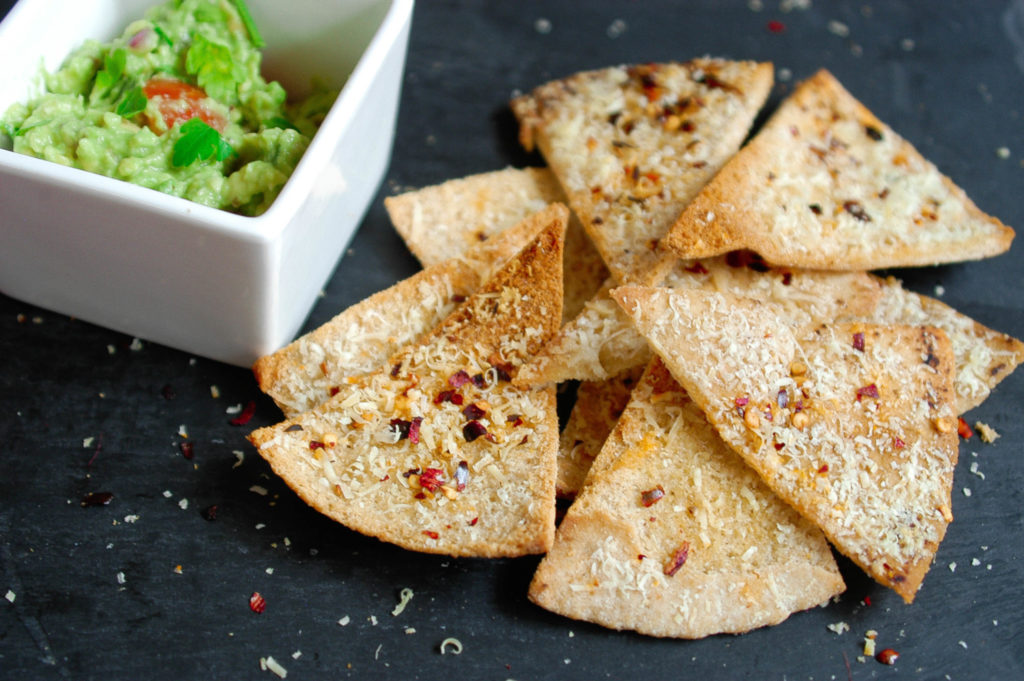 Ingredients (serves 4):
2 mini wholemeal pita breads
1 tbsp olive oil
1/4 cup finely grated Parmesan cheese
2 tsp chilli flakes
1 avocado
1/2 tomato, diced
2 tsp diced spanish onion
Juice of 1/2 a lime
1 tbsp chopped coriander
Method: 
Preheat oven to 180C
Gently slice open each pita bread by cutting around the edge and separate the two layers.
Drizzle  the underside of each layer with olive oil (or alternatively spray with spray oil) and sprinkle with Parmesan and chilli flakes
Cut each circle into eight triangles. Place on an oven tray and bake for about 10 minutes or until golden brown.
Meanwhile, halve avocado and scoop out flesh into a bowl and mash. Add tomato, onion, lime juice and coriander and mix well. Season to taste with salt and pepper and serve alongside pita chips.