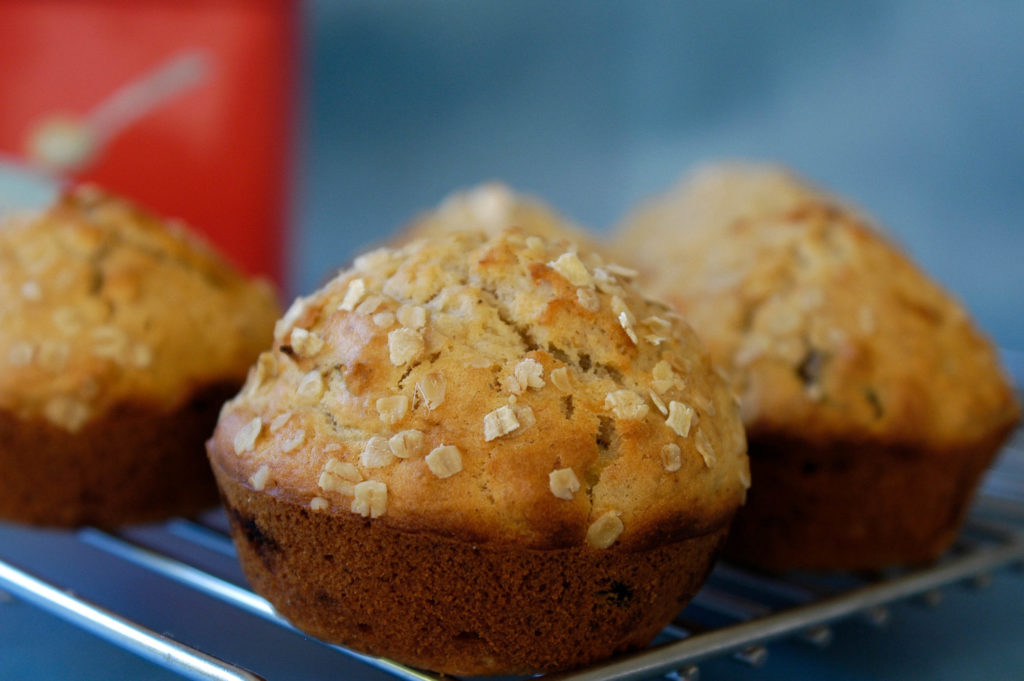 Despite their traditionally healthy image, a lot of muffins these days are basically just cake in disguise, high in sugar and refined carbohydrates with very little nutritional value.
Not these ones though – they're made with wholemeal flour, oats and plenty of fruit so they've got plenty of fibre, B vitamins and minerals. But don't worry – the kids won't even notice!
Ingredients (makes around 12 large or 24 mini muffins)
2 cups wholemeal self-raising flour
1 tsp mixed spice
1/3 cup caster sugar
2 large bananas, mashed
2 eggs
1 cup milk
90g melted butter or vegetable oil
1/2 cup rolled oats
1/2 cup dates, chopped
2 tbsp rolled oats, extra
Method:
Preheat oven to 180°C.
Sift flour and mixed spice into large bowl. Stir in sugar.
Combine banana, eggs, milk and melted butter or oil.
Add banana mixture to flour and stir until just combined (do not over mix or muffins will be tough). Stir through oats and dates.
Spoon mixture into greased muffin pans, filling to 3/4 full. Sprinkle with extra rolled oats.
Bake for 15-20 minutes until golden brown.