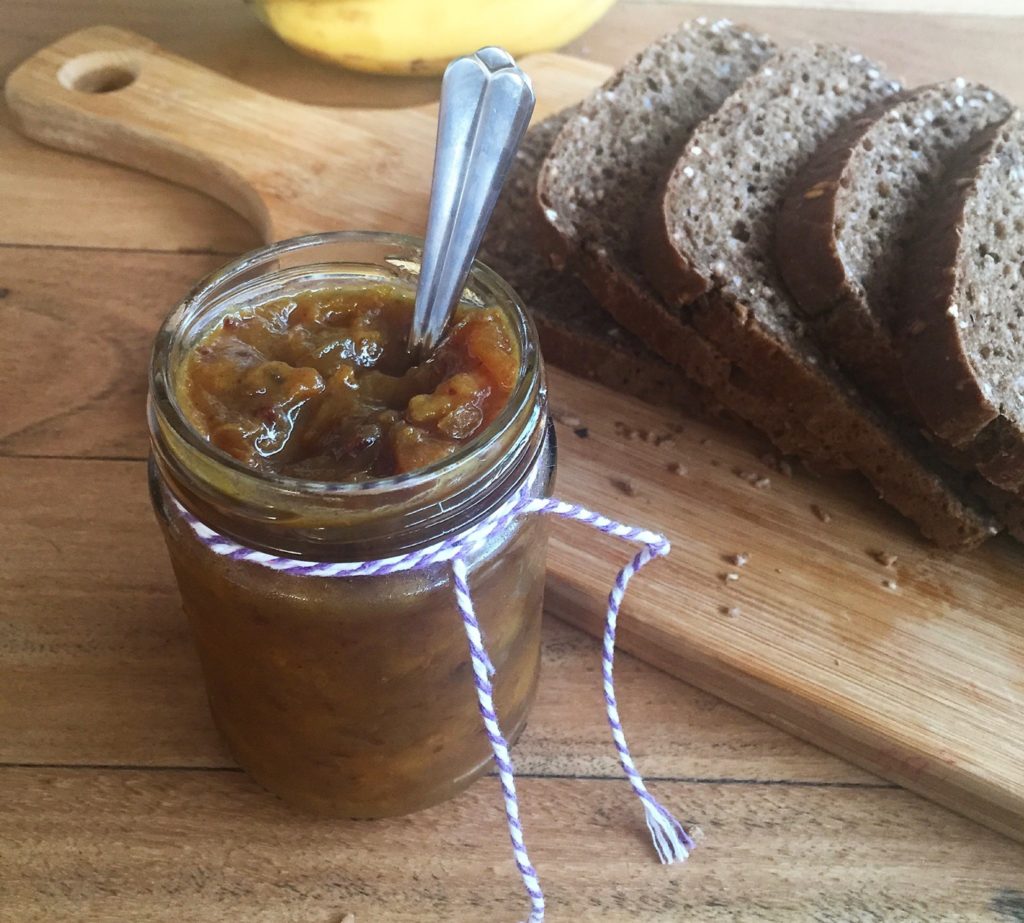 I don't know what it is about bananas but I just never seem to be able to get it right. I either buy them unripe and have to wait ages for them to ripen or I have a surplus of overripe bananas sitting in the fruit bowl overpowering anyone within a 10 metre radius with their banana fumes.
A few years ago I discovered that one solution was to freeze overripe bananas, which has led to the happy salvaging of many a banana. But one only needs so many frozen bananas too, particularly as I really only use them for smoothies and in porridge. So when my parents-in-law told me about a recipe for banana chutney, I had to get my hands on it.
To be honest I was somewhat dubious at first, banana chutney just didn't seem right. But due to my usually indiscriminate love of chutney, I decided to go ahead and give it a go anyway. And I was pleasantly surprised. Firstly, I couldn't believe how easy this recipe was, almost too easy – all I had to do was chop a few things, throw them in a pan with some spices, vinegar and sugar and wait around for an hour. Then, the taste totally surpassed my expectations too. The bananas weren't overpowering as I'd expected and it still tasted exactly as chutney should, sweet and salty and vinegary in perfect proportions.
And now I have three beautiful jars of my very own banana chutney to have on everything and anything for the foreseeable future.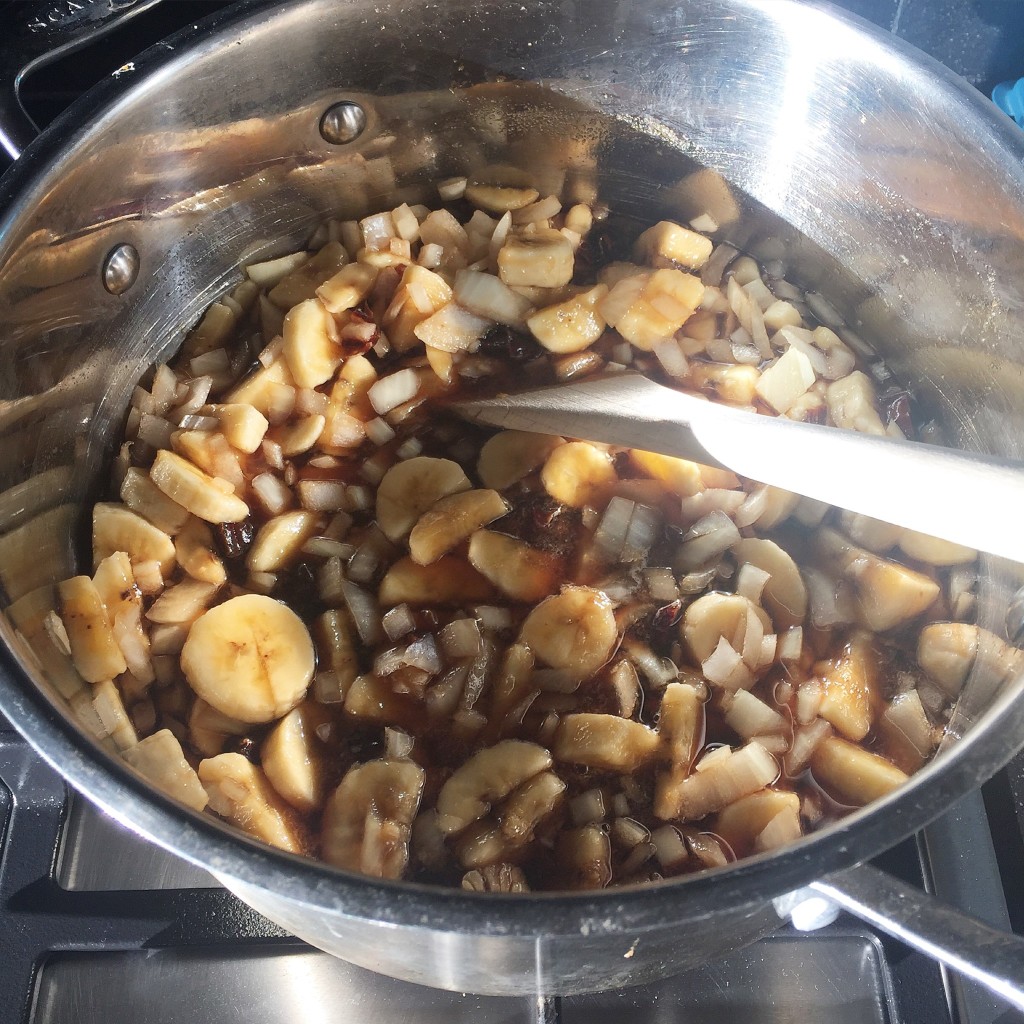 Ingredients (makes about 3 large jars):
500g ripe bananas, peeled
350ml brown or malt vinegar
250g chopped onions
250g dates, chopped
250g brown sugar
1 tsp salt
1 tsp turmeric powder
1/2 tsp ground ginger
Method:
Place all ingredients in a large saucepan
Bring to boil then simmer gently for about 1 hour, stirring frequently
Carefully spoon into clean jars while still hot and top with lid
Keep in the fridge and have it in sandwiches, serve with meat or have it with a cheese platter