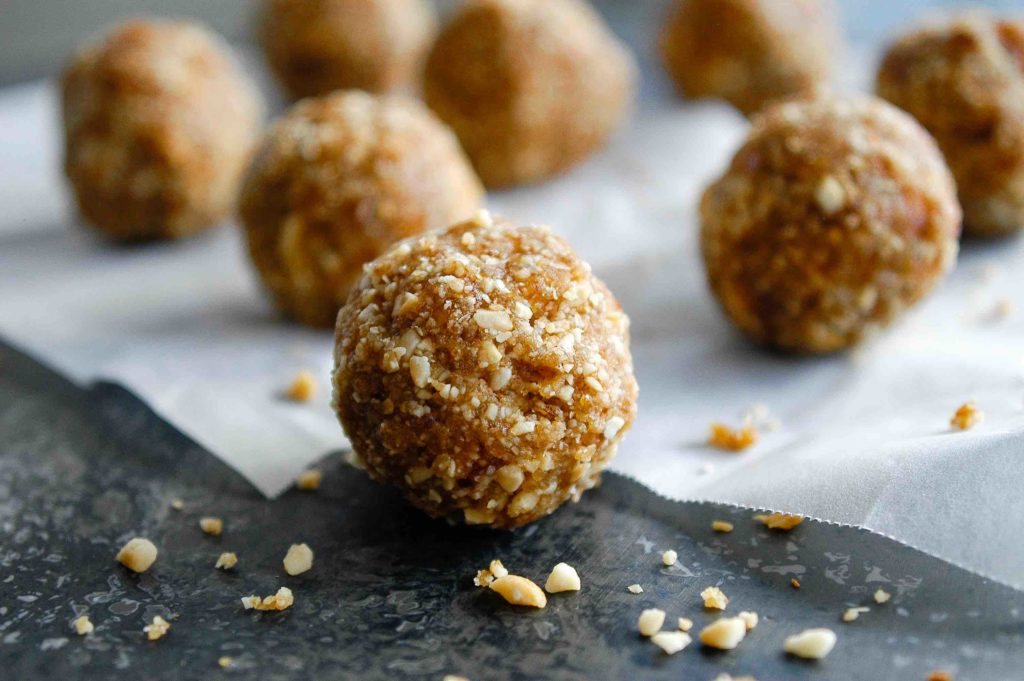 Recipes don't get much easier than this – just three ingredients and a quick blast in the food processor and you're done! These are a great snack to take to work or a sweet treat after dinner – you can even make a big batch and freeze them for super time-saving efficiency.
While they don't actually contain caramel, the combination of peanuts and dates gives them a delicious caramel flavour and the peanuts add the perfect amount of saltiness to balance the sweetness. So good!
Ingredients (makes about 10)
1 cup salted peanuts
1 cup rolled oats
1 cup dates
2 tbsp water
Method:
Place peanuts, oats and dates into food processor and process until finely chopped.
Add water gradually and continue to process until mixture comes together in a ball. Add a little more water if necessary.
Roll into balls and refrigerate for about 30 minutes until firm.
SaveSave
SaveSave
SaveSave
SaveSave
SaveSave
SaveSave