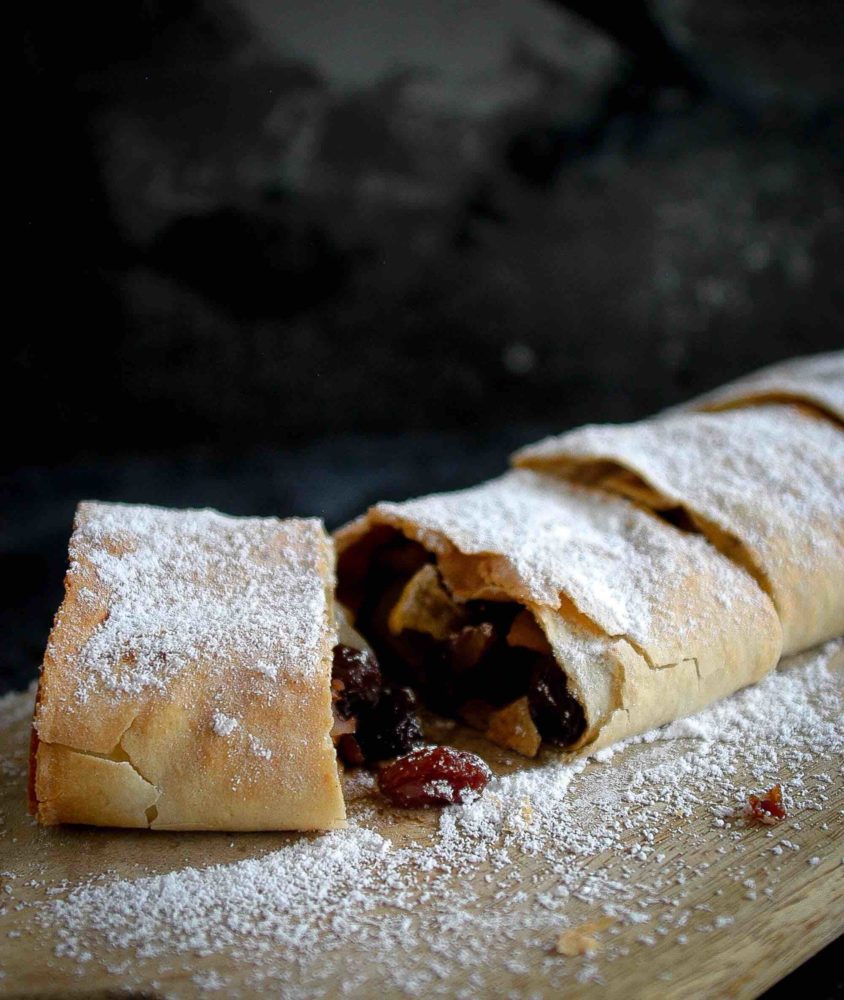 There are times when you want a rich, indulgent dessert and other times when you just want a sweet but healthy treat to finish off the night. This is a recipe for the latter situation!
Instead of pastry, this version uses mountain bread – a really thin, light wrap – which means that it's not only much better for you, but also is much less fiddly to make, win:win! And don't worry, it still looks and tastes like the real thing (and if you do want to make it a little more indulgent, you can always serve it with some ice cream!).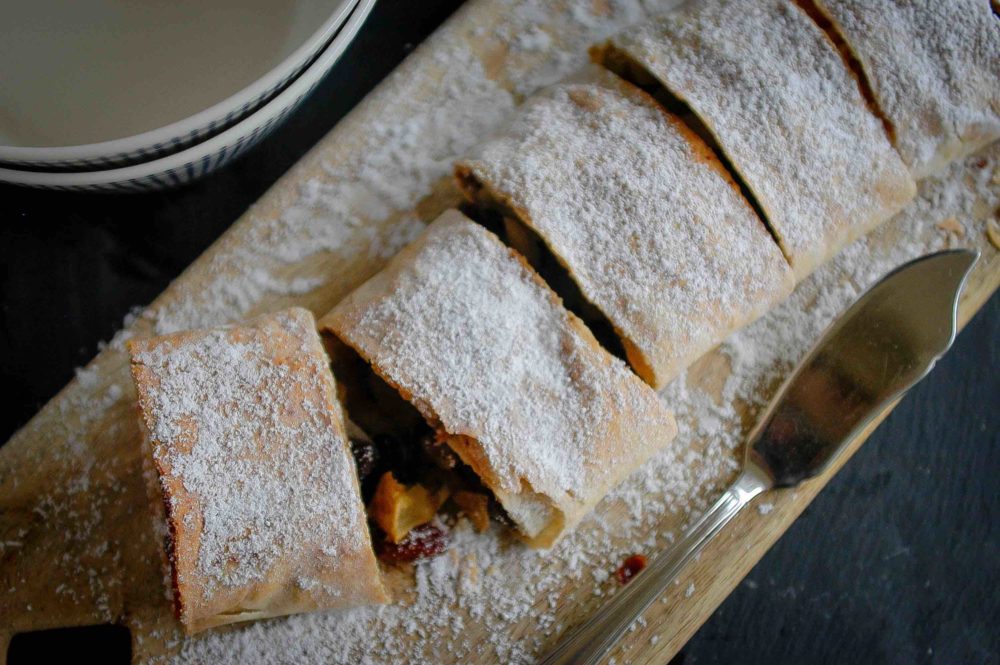 Ingredients (serves 2):
2 green apples, peeled and diced into 2cm pieces
1/4 cup sultanas
1 tbsp walnuts, toasted and roughly chopped
1/4 tsp cinnamon
Extra virgin olive oil spray
2 Mountain Bread wraps (or other very thin wrap)
2 tsp honey
1 tsp icing sugar (optional)
Natural yoghurt or ice cream, to serve
Method:
Preheat oven to 180°C.
Place apple in a microwave safe bowl, cover with a plate and microwave on high for 3 minutes. Stir through sultanas, walnuts and cinnamon.
Place one sheet of Mountain Bread on a lined baking tray. Spray lightly with oil, then top with second sheet. Spoon apple mixture lengthwise down centre third and drizzle over honey.
Wrap the two long sides of the mountain bread over the apple mixture, then gently turn the strudel over so that the folded edge is underneath.
Spray top with olive oil spray and bake for 8-10 minutes or until lightly browned on top. Sift over icing sugar, slice into as many pieces as you like and serve with yoghurt or ice cream.