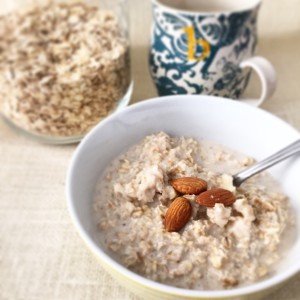 If the increasing parade of Sunday morning joggers around Sydney hasn't already given it away, it's City to Surf time again!
This weekend an impressive 80,000 people will take on 'Heartbreak Hill' and compete in the 14km City to Surf fun run. If you're one of them, don't let all that hard work training go to waste by not getting your pre-race nutrition right. What you eat and drink leading up to the race can really make or break your performance, and more importantly your enjoyment of the day. Here are some  tips to help you out on the big day:
Carbs are key! Carbohydrates provide energy to our muscles and can make a huge difference to your performance. Make sure you are eating plenty of carbohydrates from now until race day to ensure your energy stores are maximised. Try to include some good quality carbohydrates in each of your meals, for example:

Cereal
Bread
Rice
Quinoa
Pasta
Potatoes and sweet potatoes
Fruit
Milk and yoghurt

Have a small meal or snack 1-2 hours before the race. This should be something rich in high GI carbohydrates (i.e. not the ones we're usually told to eat!), moderate protein and low fat so that it is digested quickly and not hanging around in your stomach during the race and making you uncomfortable. Here are some good options:

White toast with jam
Cereal with milk
Fruit and yoghurt
Vegemite, jam or honey sandwich with white bread
Small flavoured milk
Small fruit smoothie

You probably don't need energy gels, bars etc during the race. Our carbohydrate stores last around 60-90 minutes during exercise, so as long as you've got plenty of carbs on board before the race, that should be enough to get you through without having to waste time and energy wrestling with an energy gel during the run. Small amounts of fluid may be beneficial.
Make sure you're well hydrated before the race to prevent dehydration. Water is the best choice but all fluids will count.  However, be careful not to drink too much as this may make you uncomfortable during the race. Ideally, urine should be a pale yellow colour.
Don't forget to have a good recovery meal after the race to replace what you've lost and allow your muscles to repair. Your body is most responsive 1-2 hours after exercise, so use this window if you can. Your recovery meal should include some good quality carbohydrates such as wholegrain bread, oats, rice, pasta or fruit and some protein such as lean meat, chicken, fish, eggs, dairy products, beans and legumes. And don't forget to drink plenty of fluids to replace what you've lost through sweat.
And most importantly, don't try anything on race day that you haven't tried before! Everyone is different and what works for someone else might not work for you so make sure you test it out in advance!
Good luck and have fun!